Registered Veterinary Technicians (RVTs)
The OAVT RRP is looking for RVTs to collect rabies specimens in all 34 Public Health Units (PHUs) across Ontario. To determine what PHU area you are in please click on the map below.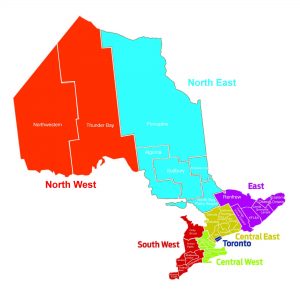 Some RVTs choose to collect only at their place of work, or within their local PHU area. While other RVTs may choose to cover a larger territory including multiple PHU areas. Most collection requests sent to RVTs are within a one hour radius of their home or work base locations. 
Approximately 80% of RVTs working with the OAVT RRP do so outside of their full-time jobs. The program is designed to be flexible so that it does not conflict with your regular work/life commitments. Cases dispatched to RVTs can be accepted when they are available and declined when they are not.
Becoming an OAVT RRP Team Member gives RVTs across the province an opportunity to help contribute to the health and safety of both people and animals in their community. RVTs that are certified and contracted RRP Team Members are remunerated for each collection and associated mileage.
If you are an interested RVT please email RRP@oavt.org or call 1-844-8-RABIES for more details about how you can become a member of the RRP Team. You can also check out our Facebook group The OAVT Public Health Rabies Response Program (RRP).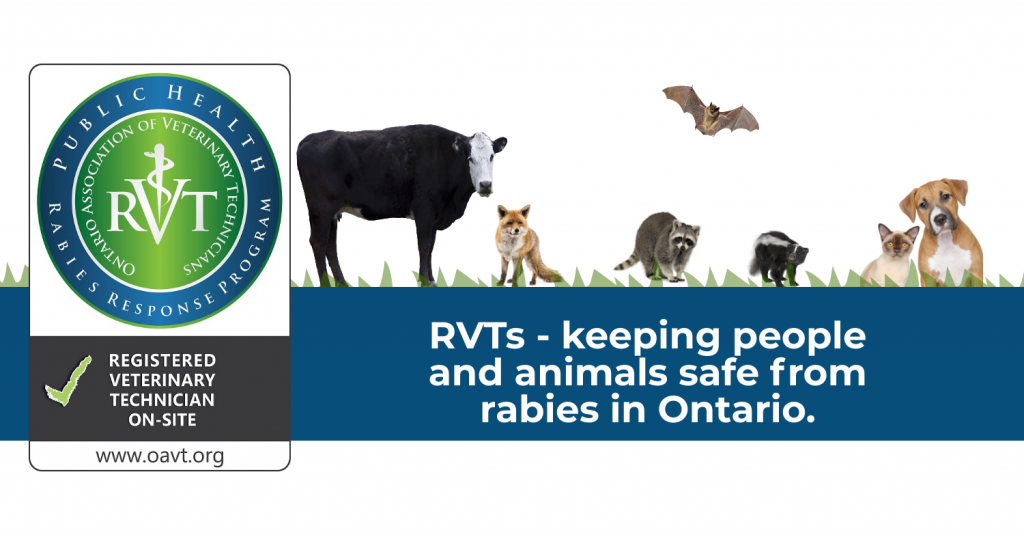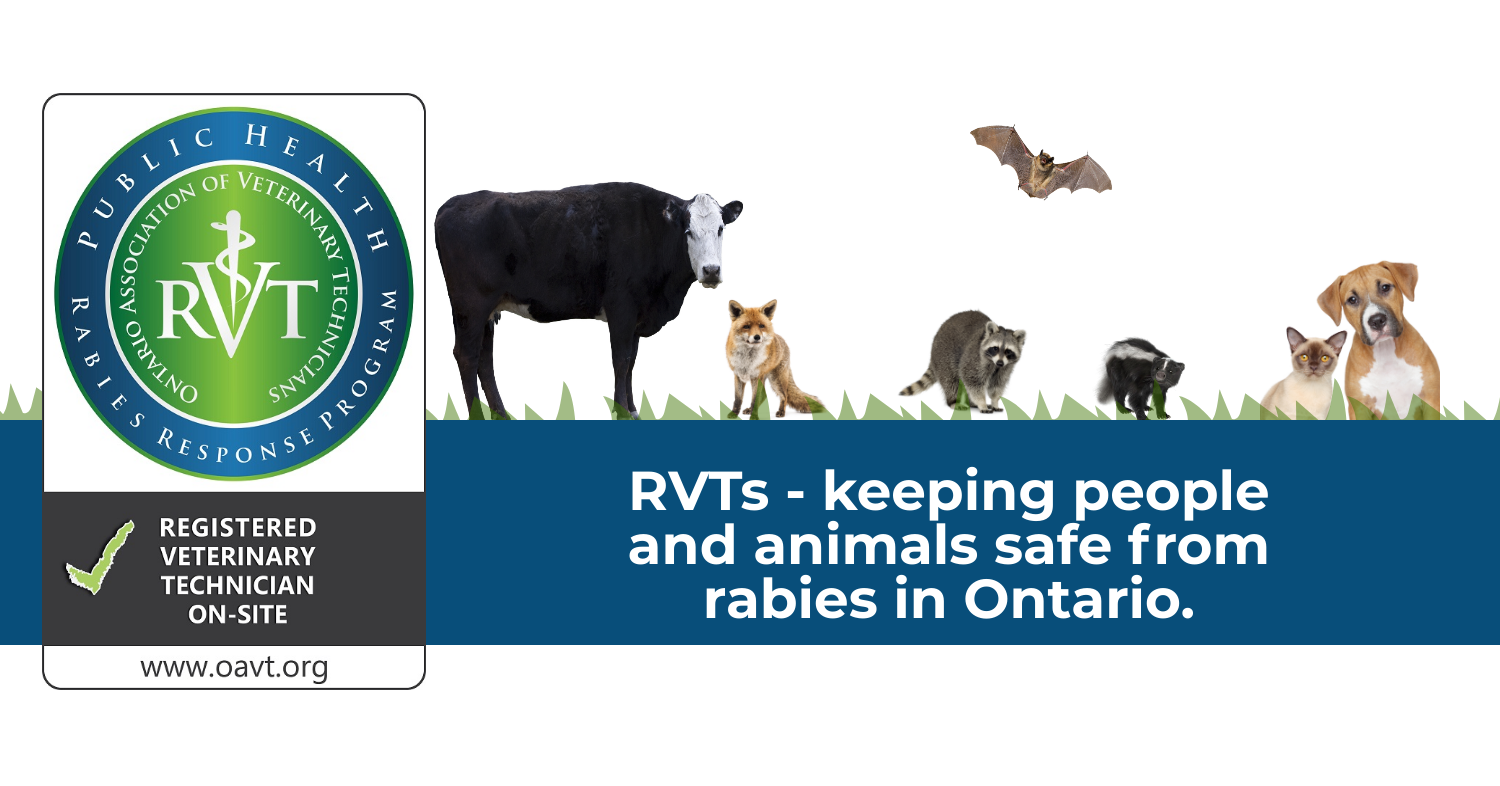 RABIES VACCINE CLINIC POSTINGS
Are you having an upcoming rabies vaccine clinic at your location? We want to know about it!
To have your rabies vaccine clinic listed please email us at
rrp@oavt.org