Volunteering with the OAVT
Call for RVT Volunteers!
The OAVT is looking for RVT volunteers interested in attending various events throughout the year. There are even opportunities available for you to be the leader of an event in your own community!
Why Volunteer?
Volunteering can deliver a wealth of benefits including:
Building self-esteem and confidence
Learning and developing new skills and interests
Enhancing and expanding your work experience
Meeting and networking with other professionals in the industry and members of the public
Making a real difference in your community and profession!
*Our plans for attending public events in 2021 are dependent on public health recommendations in relation to the COVID-19 pandemic. We do not currently have plans to attend public events in 2021 but this could change as the year progresses. If you are interested on being on our volunteer list please complete the volunteer profile and email it to events@oavt.org.*
If you are an RVT interested in volunteering or have ideas for events that you would like to see YOUR association attend, please contact myscha@oavt.org.
Upcoming OAVT Volunteer Needs
OAVT Volunteer needs will be posted here as they arise. Please check back later for more opportunities.
Volunteer = CE
CE Credits are available for volunteer work. Amounts are determined on an individual basis. Contact Laurie@oavt.org to determine how many credits you might be eligible for based on your volunteer efforts.
List of RVT Volunteer Opportunities
What better way to feel connected and engaged than to volunteer?
Registered Veterinary Technicians are a tremendous resource of skills, training, empathy, compassion and energy. If you are looking to share your talents with your community or your association, check out the list of opportunities below. Please note that the volunteer listings are updated as requests come in, with the most recent opportunities on top. Check back frequently for more opportunities. (The OAVT does not endorse any of these volunteer opportunities. We are simply making their availability known.)
Note:
If you or your organization would like to inquire about posting for volunteers on the OAVT website, please contact Jay@oavt.org.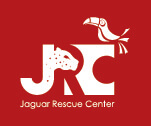 The Jaguar Rescue Center in Costa Rica is looking for volunteers, particularly RVTs, to help them out. Due to the COVID-19 pandemic there are not many skilled volunteers applying and funding has dried up. The border is currently open to Canadians, and a fellow Canadian has been living in Costa Rica and volunteering at the Jaguar Rescue Center. She said she is happy to assist anyone with the logistics once they arrive, or answer any questions about living in Costa Rica. The Center is full of baby sloths and monkeys and every kind of mammal and bird in the tropics. The Center tries to treat and release whenever possible. Interested RVTs can visit the Jaguar Rescue Center's website to learn more.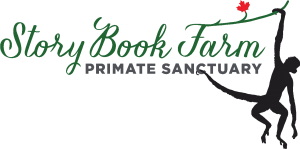 Are you looking for an incredibly rewarding way to volunteer in an exciting and unique environment? Story Book Farm Primate Sanctuary in Sunderland Ontario is currently looking to add dedicated and passionate volunteers to our team.
Duties will include but are not limited to:
helping our Veterinarian and RVT with regular health checks and other minor procedures (anesthetic monitoring, physical restraint, blood draws etc).
in-house fecal exams
primate training
record keeping
cleaning enclosures
feeding
environmental enrichment
and so much more!
If you are interested in applying for this once in a lifetime volunteer opportunity, please contact Natasha at natasha.sbfps@gmail.com