Volunteering with the OAVT
Call for RVT Volunteers!
The OAVT is looking for RVT volunteers interested in attending various events throughout the year. There are even opportunities available for you to be the leader of an event in your own community!
Why Volunteer?
Volunteering can deliver a wealth of benefits including:
Building self-esteem and confidence
Learning and developing new skills and interests
Enhancing and expanding your work experience
Meeting and networking with other professionals in the industry and members of the public
Making a real difference in your community and profession!
 We are slowly returning to a limited presence at public events in 2022.
Do you have ideas for events that you would like to see YOUR association attend, please contact us at events@oavt.org
ONgoing OAVT Volunteer Needs
The OAVT is currently looking for members willing to advocate for RVTs in MPP meetings. Email Advocacy@oavt.org to find out more.
Volunteer = CE
CE Credits are available for volunteer work. Amounts are determined on an individual basis. Contact Laurie@oavt.org to determine how many credits you might be eligible for based on your volunteer efforts.
List of RVT Volunteer Opportunities
What better way to feel connected and engaged than to volunteer?
Registered Veterinary Technicians are a tremendous resource of skills, training, empathy, compassion and energy. If you are looking to share your talents with your community or your association, check out the list of opportunities below. Please note that the volunteer listings are updated as requests come in, with the most recent opportunities on top. Check back frequently for more opportunities. (The OAVT does not endorse any of these volunteer opportunities. We are simply making their availability known.)
Note:
If you or your organization would like to inquire about posting for volunteers on the OAVT website, please contact oavt@oavt.org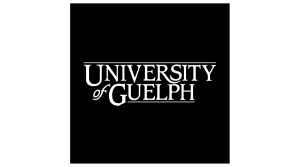 One to two DVM/one to two RVT volunteers needed for each of the following COVID-safe clinics.
Posted: February 17, 2022
Indigenous communities have been hard hit when it comes to veterinary care because of COVID-19.  The Community Healthcare Partnership Program has been successful in implementing low-risk, contactless clinics.  As we are trying to schedule our fall activities, we're looking for additional DVMs and RVTs to assist us in our work.  We will be doing both wellness and spay/neuter services with our team of senior students.  If you have an interest in serving these communities and teaching students, please let us know.  We dedicate one of our surgical stations as high volume, so are looking for volunteers there too! 
There is orientation provided, and if you have a license to practice, you can participate! Accommodations and food provided.
For more information or to volunteer please contact chpp@uoguelph.ca
2022
March 7-11 
Urban Outreach Student Rotation Week (Mon-Thurs Wellness, Friday Sx – CCRF) @OVC
March 12
  Guelph Humane Society and OVC CHPP Partnership – Spay/Neuter Day @OVC
March 26
  Guelph Humane Society and OVC CHPP Partnership – Spay/Neuter Day @OVC
April 4-17 
Aroland First Nations Rotation; North of Thunder Bay (6-7 days) Fly out : April 7
th
  Return:10
th
or 14
th
(flexible dates as needed)
April 29 & 30
  Guelph Humane Society and OVC CHPP Partnership – Spay/Neuter Day @OVC
May 16-22
  Walpole Island First Nations Rotation (away Mon-Fri only) Near Foerst, ON
May 30-June 5
  Kettle & Stony Point First Nations Rotation (away Mon-Fri only) Near Forest, ON
June 13-26
  Sagamok First Nations Rotation, West of Sudbury  (7 days travelling; Depart June 16
th
Return June 23rd)
July 4-10
  Oneida Nation of the Thames Rotation (away Mon-Fri only) - Near St. Thomas,On.
July 15
  Guelph Humane Society and OVC CHPP Partnership Wellington County Wellness Day (in community)
July 29
Guelph Humane Society and OVC CHPP Partnership Wellington County Wellness Day (in community)
August 12
  Guelph Humane Society and OVC CHPP Partnership Wellington County Wellness Day (in community)
August 19 & 20 
Guelph Humane Society and OVC CHPP Partnership Wellington County S/N Days (in community)
Sept 10
  Guelph Humane Society and OVC CHPP Partnership Wellington County S/N Day (in community)
Sept 19-Oct 2
  Sagamok First Nations Rotation; West of Sudbury (7 days travelling in middle of weeks, Depart Sept 22, Return Sept 29)
Oct 10-23
  Aroland First Nations Rotation; North of Thunder Bay (6-7 days travelling in middle of weeks; Fly out Oct 13t)
Oct 31-Nov 6
  Oneida Nation of the Thames Rotation (away Mon-Fri only) near St.Thomas, ON
Nov 14-20
  Walpole Island First Nations Rotation (away Mon-Fri only) near Wallaceburg, ON
Nov 28-Dec 4 
Kettle & Stony Point First Nations Rotation (away Mon-Fri only) near Forest, ON
Dec 10
  Guelph Humane Society and OVC CHPP Partnership – Spay/Neuter Day @OVC
2023
Jan 9-15
  Urban Outreach Week (Mon-Thurs Wellness, Friday GHS Sx – CCRF) @OVC
Jan 28
  Guelph Humane Society and OVC CHPP Partnership – Spay/Neuter Day @OVC
Mar 6-11
  Urban Outreach Week (Mon-Thurs Wellness, Friday GHS Sx – CCRF) @OVC
***week long rotations have scheduling flexibility for those that can not attend for all 5 days***