Note
Below is a list of continuing education opportunities available to RVTs to complete on their own schedule. These opportunities have been accredited in accordance with the OAVT's CE Accreditation policy.

The postings are categorized and sorted alphabetically for your convenience; they are not displayed in any order of priority or preference by OAVT. New postings are added regularly.
College Programs/ Certificates/ Diplomas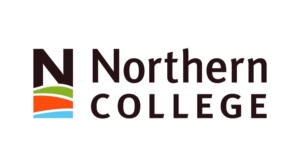 This program will teach students the importance of providing an appropriate environment for a wide range of animals in both short and long term rehabilitation situations from an ecological viewpoint. The program will give students a solid foundation on wildlife rehabilitation knowledge, diagnostic and nursing skills gained through practical experience. Graduates will be able to explore a wide range of career opportunities in both the private and public sectors, including employment in natural resources, zoos, and wildlife parks, avian rehabilitation centers, natural bird sanctuaries, orphanage programs and any small or large animal veterinary clinic that receives injured wild animals. Worth 20 CE credits upon completion of program.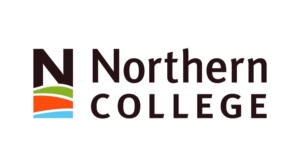 A graduate one-year certificate program for RVTs in response to emerging animal health care needs. Worth 20 CE credits upon completion of program
Book a seminar/Lunch & Learn or in-person course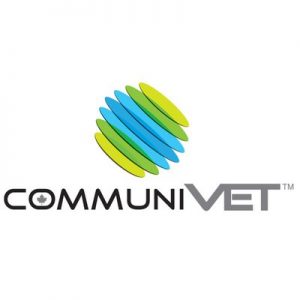 Nearly 200 veterinary professionals recently responded to a CommuniVET survey to share their opinions and practices related to weight management programs for dogs and cats. This presentation is your chance to review the survey with a panel of three Canadian veterinary experts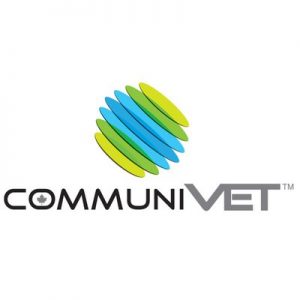 This is a 60-minute webinar. To watch on-demand: https://www.communivet.com/web/en/fa/education/webcasts/equine-anesthesia-sedation
During this webcast, Dr. Daniel Pang will provide updated information regarding equine anesthesia and sedation procedures, including:
• drug protocol options and pharmacology: selection of drugs for sedation and anesthetic premedication, options for induction and short‐term maintenance of general anesthesia;
• cardiorespiratory physiology: impact of sedation and anesthesia on the cardiorespiratory systems; and,
• anesthetic monitoring: assessing depth of anesthesia and monitoring equipment.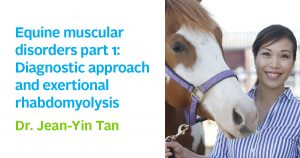 This is a 60-minute webinar. It will be available for on-demand streaming starting September 1, 2021. Visit our website : https://www.communivet.com/
The most common cause of poor performance in exercising horses in exertional rhabdomyolysis. In this session, you will learn to generate and differentiate between causes of equine myopathies. You will familiarize yourself with the diagnostic approach and formulate appropriate treatment regimens for common exertional myopathies.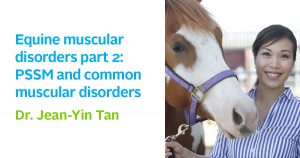 Equine muscular disorders part 2: PSSM and common muscular disorders
The most common cause of poor performance in exercising horses is exertional rhabdomyolysis. While Part One presented the diagnostic approach to muscle disorders, acute exertional rhabdomyolysis, and Recurrent Exertional Rhabdomyolysis, this session will cover PSSM and miscellaneous common muscle disorders.
This is a 60–minute webcast and it will be available for on-demand viewing in October on https://www.communivet.com.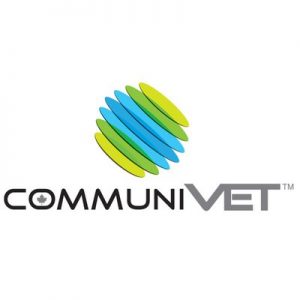 This is a learning activity on the topic of euthanasia, with two components:
1. An on-demand webcast, entitled "Euthanasia – Reducing stress while adding value".
In this webcast, Dr. Mason shares tips to help veterinarians, as well as other members of the in-clinic team, to better assist pet owners in making this most difficult decision. Special attention is given to communication by reconsidering the vocabulary to use and the relevant information to share. She also talks about the logistics related to euthanasia appointments in order to improve the experience for everyone involved, while providing tips on self-care for veterinarians and in-clinic staff.
2. A video snapshot, entitled "Pre-euthanasia sedation – Winning protocols!"
The well-being of their faithful companions during end-of-life care is absolutely paramount for pet owners. In this Scientific Snapshot, Dr. Céline Leheurteux, creator of Euthabag®, examines why sedation should be part of the euthanasia process. Among other things, she discusses practice standards, the two-injection technique and the benefits of sedation. She also shares magic protocols to make the experience as pleasant as possible.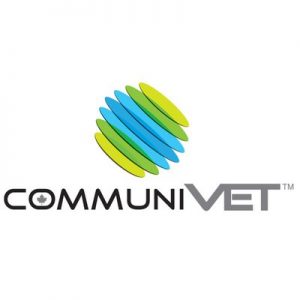 Fear Free is an organization whose mission is to reduce or eliminate Fear, Anxiety and Stress (FAS) in pets by inspiring and educating those who care for them. During this one‐hour webcast presentation, Dr. Jonathan Bloom will talk about what Fear FreeSM is, why it's important, as well as the negative impact that FAS has on pets and their owners. He reviews the many signs of FAS and how to address them. He will also discuss the most important and impactful changes in veterinary medicine in terms of managing FAS, while elevating the level of healthcare provided by veterinary teams to ensure the well‐being of all parties involved.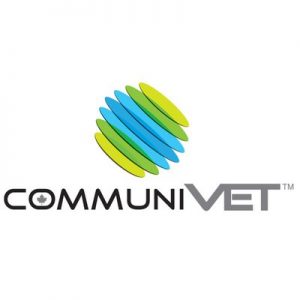 This is a 60-minute webinar. It will be available for on-demand viewing as of July 2, 2021. The link to register to this webinar is: https://www.communivet.com/en/ca/education/webinars
Objectives:
To gain an understanding of:
Mechanisms of appetite in healthy cats
External factors that can increase food intake in sick cats
 Medical options for appetite enhancement
Summary: How do we get a sick cat to eat? Surely, this is one of the greatest challenges in feline practice.  We will discuss factors that generate appetite in cats and a multimodal approach to treating inappetent cats.  Dietary and environmental modifications to increase food intake will be covered, as well as pharmacological options.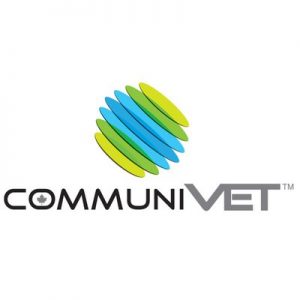 Presented by Dr. Paulo V. Steagall. In this presentation, Paulo Steagall, DMV, MSc, PhD, Dipl. ACVAA, briefly revises the principals of acute pain management. He also provides an overview of opioid analgesics, including their practical use and adverse effects, while specifically discussing the efficacy, safety, advantages or disadvantages of using methadone – a newly licensed opioid analgesic in Canada.

This webinar is designed to provide veterinary professionals with a better understanding of the causes, presentations, and treatment options in regard to managing acute to chronic GI upset in dogs and cats. Learn why feeding through GI upset is now recommended over the traditional recommendation of fasting, and the move away from antibiotics as treatment for GI upset. Dr. Ian Sandler introduces the products in Grey Wolf's +GI portfolio and outlines how they are used in each stage of GI upset, and how they can be packaged together as a GI Emergency Kit to reduce unnecessary visits to the clinic and keep everyone safe. Dr. Sandler explains how the +GI products are effective in maximizing clinical outcomes and getting patients back on their paws, sooner.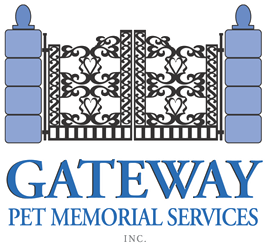 In this course, Rebecca Rose, CVT, Certified Career Coach, discusses the many stages of grieving while providing practical advice to help guide your clients through their grief.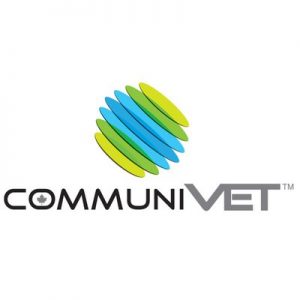 We all love senior pets! Graying bodies, and sweet expressions of long term devotion, and experiences. As animals, including humans, age, their energy requirements along with how effective the body utilizes that energy changes. Looking beyond the gray hairs, what do we need to consider when determining an appropriate diet for senior pets? What nutrients should the calories come from? When looking at a bag of food, how can I determine if it's meant for a senior pet? Once we understand some of the ins and outs of senior nutrition, how do we instill the value of senior nutrition in our pet parents? This interactive session will use some real life examples to help guide you through the nutrition journey with a pet and the pet parent.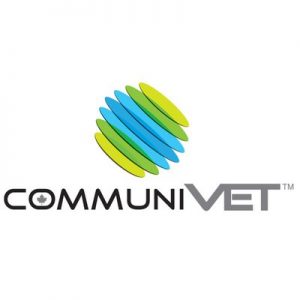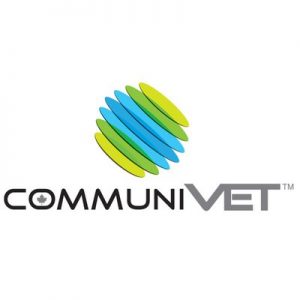 This presentation will help you understand the intestinal microbiota in health and disease (with focus on acute diarrhea and chronic intestinal inflammation), the methods for evaluation of the intestinal microbiota, and how therapeutic manipulation (antibiotics, probiotics, diet, fecal microbiota transplantation) can help in the management of chronic enteropathies. Presented by Jan Suchodolski, DrMedVet, PhD, AGAF, Dipl. ACVM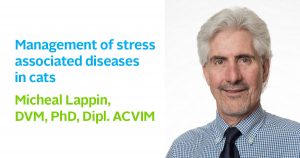 This is a 60-minute webcast. It will be available for on-demand streaming viewings as of August 6 at https://www.communivet.com/en/ca/education/webinars.
Dr. Michael Lappin will provide an update on the recent studies using stress relief to aid in the management of common clinical problems associated with feline stress.
Objectives:
•        Understand the negative impact of stress in cats
•        Explore common stress-associated diseases in cats
•        Review stress management techniques in cats
•        Discover a new study using a probiotic to manage stress in cats

Presenter: Daniel Harvey, CMDRT, RVT, AHT, LAT, N
Course Description: This course covers the basics of medical device reprocessing, i.e. cleaning, disinfection, decontamination, and sterilization of surgical instruments. The syllabus is composed of 26 chapters with discussion groups and a graded quiz for each chapter. The instructor will personally monitor the discussion groups daily, to ensure your learning.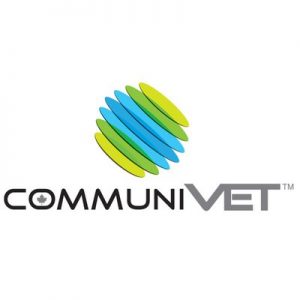 Presented by Darren Osborne, Dr. Anie Levesque, Dr. Bill Saxon and Dr. Jason Gagné. (This 120-minute webcast is available for on-demand streaming, via the web portal CommuniVET.com.) In this presentation, learn how marketing, senior wellness testing and nutrition combined can benefit your patients and clinic with four leading experts in the field. Accredited for 2 CE credits.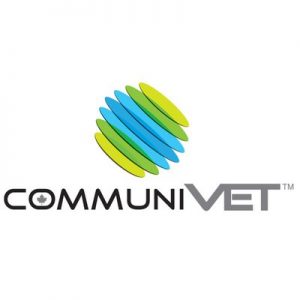 Watch this webinar to learn about how you can future-proof your clinic's small animal parasite protocols. In this session, parasitologist Prof. Christopher Fernandez-Prada will: Provide an overview of the new Canadian Parasitology Expert Panel (CPEP) guidelines; Highlight a few emerging parasitic threats, such as the Echinococcus tapeworm, that have been the focus of several recently published scientific studies; and Examine the importance of proper diagnosis and current prevention protocols for your patients.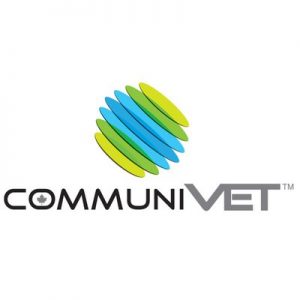 Presented by Dr. Ebenezer Satyaraj. Allergies to cats are the most common animal‐origin allergy, and affect about 1 in 5 adults worldwide. While cats produce several allergens, more 96% of people with sensitivities to cat respond to the primary cat allergen, Fel d1, a protein secreted in the saliva and sebaceous secretions of the cat. Allergen avoidance is the most effective solution; it however involves limiting interaction with the cat or in some cases relinquishing the cat. There is a need for innovative approaches to manage cat allergens. We will discuss the scientific basis of a novel approach to simply, safely and effectively neutralize Fel d, the most potent feline allergen, utilizing an anti‐Fel d1 IgY antibodies (derived from chicken egg) added to cat diet.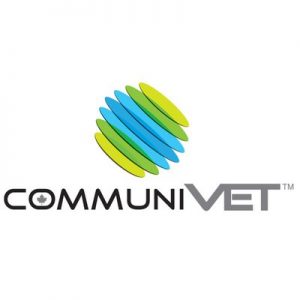 Dr. Danny Joffe will provide an overview of the development of clinical parasiticide protocols. These protocols respond to the need expressed by clients who want consistent recommendations from their veterinary staff in terms of parasite prevention and elimination. In addition, these protocols help to determine what parasites need to be killed or prevented and why, and how this will be accomplished. Throughout the webinar, Dr. Joffe will also touch on the clinical signs of the most common parasites, their diagnosis and their treatment, i.e. ticks, fleas, heartworms, etc. Finally, he will discuss team education and implementation, as well as how these protocols allow for proper in-clinic compliance.
This is a 60-minute webinar. It will be available for on-demand streaming starting September 1st, 2021. You can register through our website : https://communivet.com.
Procedures of the equine ocular exam are presented with an emphasis on techniques to overcome challenging situations in the field.  Common equine periocular surgical techniques are reviewed with tip and tricks for success in the field situation.  Clinical situations where advanced therapy via referral or field enucleation is recommended are reviewed.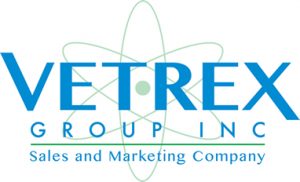 In this detailed streaming presentation, Dr. Peter Emily, DDS, Hon. AVDC covers a variety of topics concerning the health issue most commonly witnessed in veterinary practices: dental disease. Dr. Emily provides a comprehensive outline of periodontal disease progression and also stresses the importance of preventative measures including home care and regular dental examinations. Also covered are the aspects involved in treatment through a detailed outline of routine and complicated dental prophylaxis in the veterinary practice. Contact your Vetrex representative to book.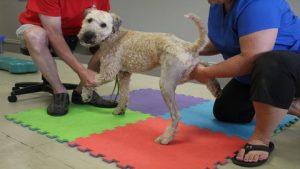 This course is designed for Veterinarians, Registered Veterinary Technicians, Veterinary Assistants, and  Physiotherapists working in Animal Rehabilitation.
Rehabilitation is fairly new to the veterinary world, and a significant number of canine patients are not receiving adequate post-operative rehabilitation.  Most veterinary clinics and clients do not have access to animal rehab professionals, so this course is the next best thing!
This course will take you through the phases of healing, the principles of building a rehab program, how to use a laser for the best post-operative outcomes and an easy to follow, step-by-step 12 week exercise program.  We even include owner handouts and a Pre-Op Guide to put your own logo on.
This course can be done at any time, at your own pace.  There is no start date or end date.
Improve patient outcomes and clinic incomes by creating your own Post-Op CCL program.
Learning Objectives:
Understand the different phases of healing and how rehab principles apply in each phase
Learn common acupuncture points to use with your laser to improve patient outcomes
Create a Pre-Op Guide for owners to help prepare the home and perform Passive Range of Motion and Massage
Follow a 12-week exercise program which includes concentric, eccentric and isometric exercises, proprioception and balance training and strength and power exercises
Learn how to implement a rehab program into your own practice to improve surgical outcomes, reduce the percentage of contra-lateral CCL rupture, and create rehab income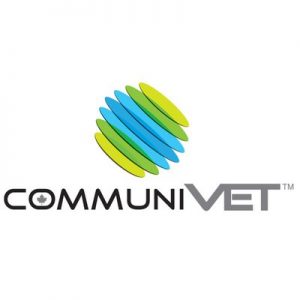 Let's face it, our vaccination protocols have been hard to follow due to the havoc Covid‐19 has created in our ability to see our patients on a regular basis and to ensure their vaccinations are up‐to‐date and aligned with their lifestyle risks and regional risks. Our panel of Canadian experts is here to help and provide guidance so you can better prepare for the upcoming spring vaccination season.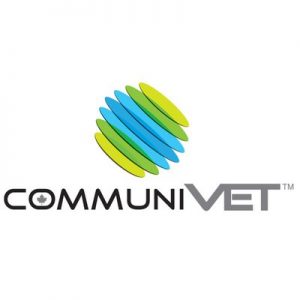 Presented by Dr. Céline Leheurteux. In this presentation, Dr. Céline Leheurteux will address a variety of aspects surrounding pre-euthanasia sedation, including: the position of veterinary associations regarding sedation, tips on painless injections, the two-injection method, injectable sedation protocols, and oral sedation protocols for reactive pets.
Presented by Dr. Callie Harris. Probiotics are live bacterial supplements that can benefit the host animal by modifying the host's intestinal microbial balance. This balance is an important factor in regulating immune function and general GI health and may play a role in behavior modification, specifically anxiety, through the gut–brain axis. The objective of this webinar is to describe the characteristics of a safe and effective probiotic and explain when and how to use such probiotics. Research is presented describing how an appropriate probiotic supplement can modify the GI microbiome to improve immune function, resolve clinical signs of GI disease, and alleviate clinical signs of canine anxiety.