The OAVT is announcing a new Human Resources initiative! We are in the process creating a valuable series of articles and resources with an HR theme.
We hope these articles will make a difference in the lives of RVTs by enhancing their abilities to succeed through the use of these tools. Each article in the series takes a step-by-step approach though common aspects of the 'job journey' including; setting a personal budget, reading and applying to job ads, interviewing, annual reviews, and the importance of CE.
Our aim is to give RVTs the tools to start open, fair, and productive conversations with their workplace. We want to help RVTs and their workplaces achieve their mutual goals by planning for the future together.
The articles will be released on an on-going basis.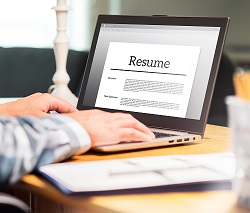 There are many articles, resources, and tips out there for crafting a resume and cover letter that will get you an interview. One thing they all agree on is tailoring your resume and cover letter to the individual job. It may take more time, but will be worth it in the end!
Read Article