Note
Below is a list of continuing education opportunities available to RVTs to complete on their own schedule. These opportunities have been accredited in accordance with the OAVT's CE Accreditation policy.

The postings are categorized and sorted alphabetically for your convenience; they are not displayed in any order of priority or preference by OAVT. New postings are added regularly.
College Programs/ Certificates/ Diplomas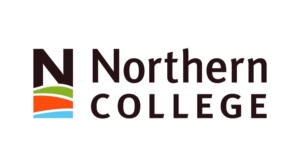 This program will teach students the importance of providing an appropriate environment for a wide range of animals in both short and long term rehabilitation situations from an ecological viewpoint. The program will give students a solid foundation on wildlife rehabilitation knowledge, diagnostic and nursing skills gained through practical experience. Graduates will be able to explore a wide range of career opportunities in both the private and public sectors, including employment in natural resources, zoos, and wildlife parks, avian rehabilitation centers, natural bird sanctuaries, orphanage programs and any small or large animal veterinary clinic that receives injured wild animals. Worth 20 CE credits upon completion of program.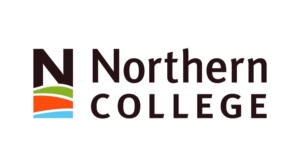 A graduate one-year certificate program for RVTs in response to emerging animal health care needs. Worth 20 CE credits upon completion of program
Book a seminar/Lunch & Learn or in-person course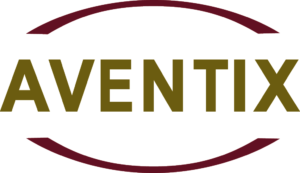 Aventix is providing RVTs with an opportunity to become a "Certified VacciCheck Technician." This accreditation signifies that an RVT has been trained to conduct titre tests for the canine core vaccines at their clinic, through completion of Dr. Richard Ford's Vaccination Applications in Clinical Practice modules. The certification involves the following:
Reading and studying Dr. Ford's presentations on Vaccination vs. Titre Testing as well as the AAHA 2017 Vaccination Guidelines.
Watch Dr. Ford's presentation on Vaccination vs. Titre Testing.
Complete a written exam. Applicant must achieve at least 20 out of 22 to pass. Any incorrect responses will be reviewed with the applicant.
Complete a one hour in house wet lab to evaluate that the applicant can successfully complete the process of conduction in house titre testing.
CE Credits earned: 5. Please contact your Aventix Representative to arrange access to this certification.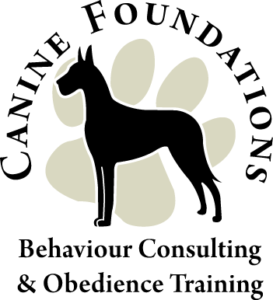 For registration, course descriptions and dates please visit: http://www.caninefoundations.com/seminars/. Click on 'Registration Details' beside the course that you're interested in, to find out about dates and locations.
1. Animal Control Canine Self Defense (4 CE Credits)
2. Canine Behaviour 101 (4 CE Credits)
3. CEFA: Canine Emergency First Aid (5 CE Credits for a full day)
4. Dog to Dog Aggression Basic (4 CE Credits)
5. Canine Behaviour 102 – Separation Anxiety (4 CE Credits)
6. Canine Behaviour 103 – Resource Guarding (4 CE Credits)
7. Canine Behaviour 104 – Territorial Guarding (4 CE Credits)
8. Canine Behaviour 105- Canine Temperament Assessment (5 CE Credits for day)
9. Canine Attendant Training (5 CE Credits for day)
10. Animal Control Canine Behaviour 101 (4 CE Credits for day)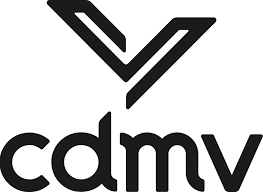 1. AAHA/CDMV Course – Designed in collaboration with the American Animal Hospital Association (AAHA), this in-person program covers simple, easily-applicable and industry-specific marketing concepts. Topics include:
Educating customers to improve compliance
Understanding customers to better meet their needs and expectations
Making a veterinary practice stand out in a competitive market
Each of the above topics is covered in a 90-minute seminar. All three seminars must be completed in order to earn credits. Credits earned: 4.5. Please contact your CDMV representative to arrange for the sessions.
2. Communicating Well – The key to a team's success is its ability to communicate, so CDMV provides a training program made up of three workshops that will help you understand the different personality types of your team members and integrate a variety of tools and good communication habits into your work environment. Key concepts: understanding emotional intelligence, personality assessment, effective communication. Call your CDMV representative to get these sessions. Worth 1 CE Credit.
3. Inventory Management – This 2-hour lunch and learn workshop will show you ways to efficiently manage your inventory and avoid costly mistakes. To lean more about the Inventory Management presentation or to book a session with a Strategic Advisor call 1-800-668-2368. Worth 2 CE Credits.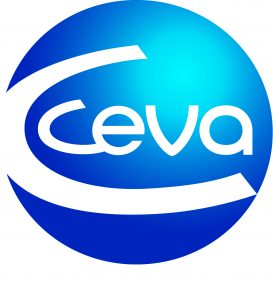 Efficient instrument processing; is your clinic ready? Contact Ceva to schedule a Lunch and Learn with one of their representatives to find out. Pheromones Explained  is another Lunch and Learn topic Ceva can present. Call 1-800-510-8864.

Debra Rimmer (Masters in Social Work) offers professional support for stress, burnout, compassion fatigue and self care. Call Debra Rimmer, MSSW, RSM for a complementary 15 minute consultation: (613) 700-0104. Worth 1.5 CE credits per seminar.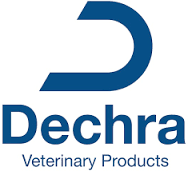 Feline Hyperthyroidisn: A one hour presentation focused on team training of feline hyperthyroidism.
Canine Hyperadrenocorticism: A one hour presentation focused on team training of canine hyperadrenocorticism.
Otitis Externa: A one hour presentation focused on team training of otitis externa.
To book a Dechra lunch and learn, please email Cheryl Bedford-Buffett: cheryl.bedford@dechra.com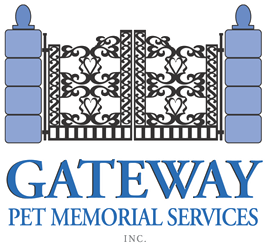 Handling client questions regarding the aftercare of their beloved pets can be a difficult conversation for your team members to deal with. Let Gateway bring in lunch for the team while you learn more about our services, including communal and individual cremations, our accredited facilities, and our wide variety of memorial products. 
To book a Gateway Lunch and Learn with one of our Territory Managers, email inquiry@gatewaypetmemorial.com, or call 1-800-227-6915.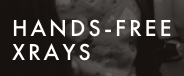 An interactive hands-on training seminar demonstrating the practicality of non-manual restraint for radiography. The workshop combines techniques on acquiring quality, diagnostic radiographs for both routine thoracic and abdominal studies (on awake patients), and several orthopedic studies (shoulder, elbow, stifle, pelvis) on sedated patients. This workshop has been approved for 2 CE credits with the OAVT.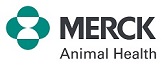 An interactive and modular learning activity designed to help Canadian veterinarians working with large animals increase their knowledge of modern pain management in order to improve the well-being of cattle. The program consists of three modules each lasting between 25 and 60 minutes for a total time of 2 hours. Clinic/practice managers will arrange sessions with Merck Animal Health.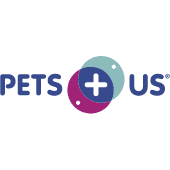 Offered all year around, by request, to veterinarians and their teams across Canada (in-person when geographically feasible, and via webinar otherwise). Led by Dr. Debbie Stoewen DVM, MSW, RSW, PhD.
The four sessions of Module 1 (Veterinary Wellness) cover the following topics:
1. Facilitating Euthanasia Conversations
2. Compassion Fatigue
3. Compassion Satisfaction
4. This is Your Life
Lunch and Learns worth 1 CE credit each. Workshops worth 2 CE credits each. Interactive, two-way conversation webinars can also be arranged.
Module 2: Veterinary Health, Happiness and Success is now available!
This launch expands the program from 4 to 10 CE offerings, all of which offer evidence-based content reflecting the literature in the medical and social sciences. 
Sessions are provided in lecture (1 hr.) and interactive (1.5-2 hrs.) formats worth 1 CE credit per CE hour (50 minutes) with options for 1, 1.5, or 2 CE credits/session.

To find out more about this program visit the website, call 1-800-700-3391 or email care@petsplusus.com.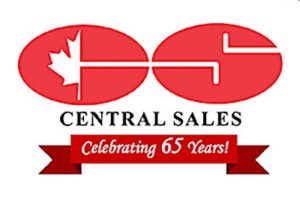 Presented by: Central Sales Ltd and Microsintesis. These ongoing presentations are done in-clinic for staff. They introduce Proteobiotics and explain how bacteria use metabolites for cell-to-cell communication. They will also discuss antibiotic stewardship and our need to create new "non-antibiotic" products that work.
Accredited for 1 CE credit. For more information visit www.ygiapro.com and www.microsintesis.com. To arrange an in-clinic CE session contact your Central Sales Ltd representative.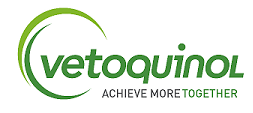 To book, contact your Vetoquinol Territory Manager.
1. Zentonil – A lunch and learn during which the signs of liver disease, free radicals and antioxidants are explained. This lunch and learn also discusses the benefits of zentonil. Worth 1 CE credit.
2. Vetoquinol Care – A lunch and learn to help grow your potential within your practice, through retail product sales and recommendations. The Vetoquinol Care Line is also discussed. Worth 1 CE credit.
3. Merchandising – A lunch and learn to help develop your retail space by providing real and practical tips and tricks, including the "why" and the "how". Worth 1.5 CE credits.
4. Flexadin – A lunch and learn to discuss the joint supplements market, the osteoarthritic overview, and the management of osteoarthritis. The benefits of Flexadin are also discussed. Worth 1 CE credit.
5. ZYLKENE – In this one hour lunch and learn, RVTs will learn about the following topics: why behaviour services are so important, fear/anxiety and stress, what to do to help, improve clinic experience and zylkene range. Worth 1 CE credit.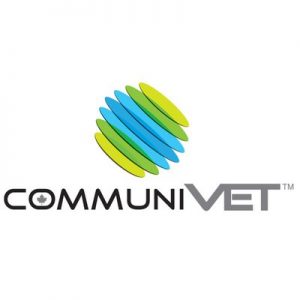 The dyspneic cat is a common clinical presentation in small animal medicine with many potential underlying causes. This session will focus on a smart and strategic diagnostic approach to maximize the chances of success.

Veterinary Webstore: How to enhance your client relationship –  This one-hour online session will discuss the benefits of having an online store, and how to effectively set one up in your practice. Call 1-877-788-5028 to register for this session, or email info@myvetstore.ca.  Worth 1 CE Credit.  
Veterinary Webstore: The Next Step – How to set up, market and manage My VetStore. This one hour session can be delivered online OR in-person to your clinic. This session is for My VetStore users. Participants are taught how to manage and market their online store. Call 1-877-788-5028 to register or book a Lunch and Learn, or email info@myvetstore.ca. Worth 1 CE Credit.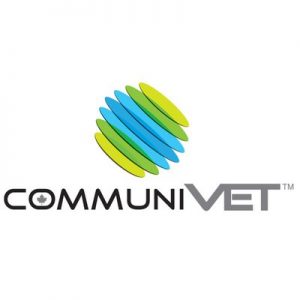 Presented by Dr. Jangi Bajwa.  Proper elimination trials help complete dietary provocation testing in order to confirm or rule out a food allergy component; thereby, taking the guesswork out of dietary trials and allergy workup. This webcast will cover the importance of an elimination diet trial for allergic patients, including tips on avoiding and overcoming common challenges that can limit the usefulness of this very important diagnostic tool. Join us to discover how to empower clients with the knowledge needed to help complete diagnostically sound dietary trials.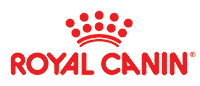 Become an expert in cat and dog nutrition by enrolling in the Royal Canin Knowledge Portal to help meet your patients' precise nutritional needs. Through the comprehensive curriculum, you will earn CE and points by successfully completing modules that can later be redeemed for rewards.
If you are new to the Counsellor Program please contact your Royal Canin Technical Sales Representative to get signed up. Already to sign up? Visit the Royal Canin Veterinary Portal to start learning. Most modules worth 2 CE credits, but varies depending on length of time required.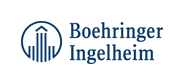 Boehringer Ingelheim (Canada) held live webinars in March 2017 which were recorded and are now available to a wider audience. Each contains a quiz at the end. Each worth 1 CE credit.
1. Lessons Learned from Pain Management Research in Dairy Cattle
2. Pain Mitigation Following Surgical Castration in Young Beef Calves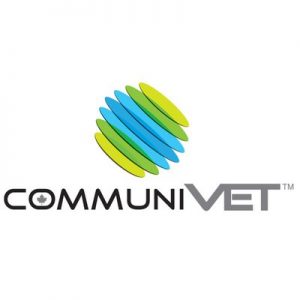 Total calcium, ionized calcium, parathyroid hormone, and vitamin D: understanding calcium regulation in the cat can be bewildering. This session will focus on a practical approach to understanding calcium regulation in cats, hypercalcemia, as well as diagnostic tests, and options for therapy.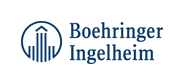 A review of the diagnosis and management of canine acquired heart disease. The talk emphasizes diagnosing and managing the disease in the general practice setting, and helps clinicians to develop a clinic protocol to manage patients with asymptomatic heart disease as well as those with congestive heart failure. Approved for 1 CE Credit.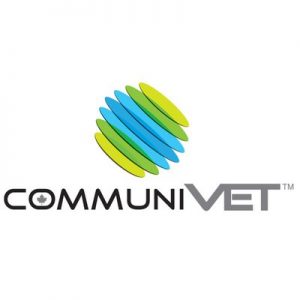 A video presentation featuring Jason Stull, VMD, MPVM, PhD, DACVPM and an additional reading on canine flu from the AVMA.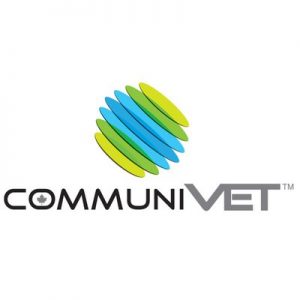 Legislative and regulatory status of cannabis in Canada; a brief look back at the history of cannabis prohibition and legalization, followed by a more comprehensive look at our current legislation and how that impacts veterinary clients, patients and veterinary professionals. Note: RVTs who have attended either the OAVT 2019 Conference cannabis sessions, or this session at the Canadian Symposium in Veterinary Cannabinoid Medicine in June 2019 (Ajax), may not claim CE credit for listening to this webinar, if both webinar participation and conference attendance fall within the same collection period. Per the OAVT CE Policy – "Repeated participation in identical CE activities will receive credit once per collection period."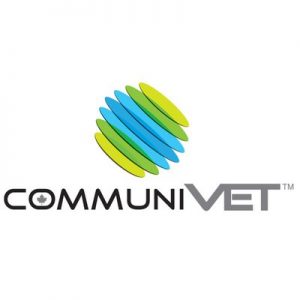 The legalization and growing acceptance of both medical and adult-use cannabis has led many pet families to explore the use of cannabis-based therapies for their pets. It is important for them to understand, however, that there are risks associated with the inappropriate use of these products. Harm reduction and education focuses on information and strategies to help clients who choose to use cannabis products for their pets, to administer it in the safest and most appropriate manner.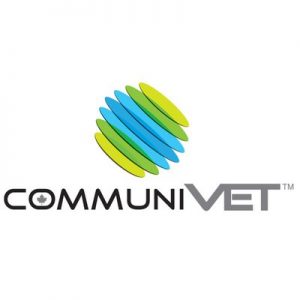 Despite controversy, feline onychectomy remains a common surgical procedure in North America. This session will focus on a review of recent literature about the adverse effects of declawing and how to talk to owners about practical alternatives.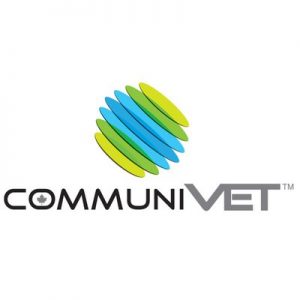 During this webcast, veterinary wellness advocate and Thrive! collaborator, Dr. Marie Holowaychuk, will share easy and practical strategies for effective client communication, including examples of appropriate body language and phrasing.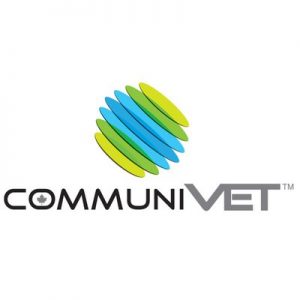 The need to communicate effectively is greater now than ever. This webinar will focus on understanding and developing three key skills that can be used in all forms of communication: in person, on the phone, in video and online.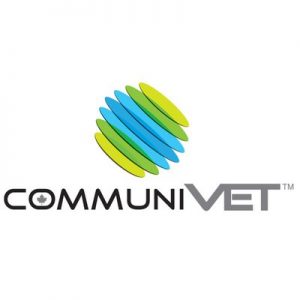 Join Dr. Elizabeth Hetler as she moderates a panel of highly successful front‐line veterinary professionals sharing their strategies on how to navigate though this era to provide positive outcomes for their patients, clients, team, and practice. Specific areas that will be discussed include: maximize each appointment, leveraging the practice care team, utilizing technology, communicating with pet owners.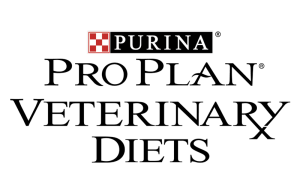 New from Purina Pro Plan Veterinary Diets, the Daily Nutrition Matters online portal features a series of nutrition modules. To register for a free account, visit their website.
Nutrition 101 – 3.5 CE Credits (No prerequisite
necessary)
Nutrition 201 – 2.5 CE Credits
Nutrition 301 – 6 CE Credits
Nutrition: Canine and Neurological and Cognitive Health – 2 CE Credits
Nutrition: Weight Management – 1.5 CE Credits
Nutrition: Myths & Facts – 2 CE Credits
Nutrition: Are you a Nutrition Champion? – 0.5 CE Credits (No prerequisite necessary)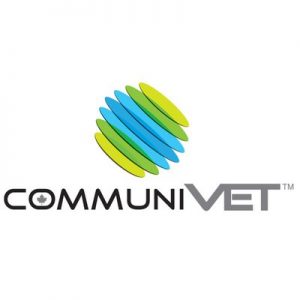 Speaker: Jangi Bajwa, BVSc and AH, Dipl. ACVD. What is the diagnostic process for dogs presenting with a suspected skin disorder? In addition to performing a physical examination, what other steps are required before reaching a final diagnosis of canine atopic dermatitis? What management approach is recommended in case of canine atopic dermatitis? Find out the answers to these questions during this comprehensive discussion on the diagnostic workup of canine atopic dermatitis in dogs.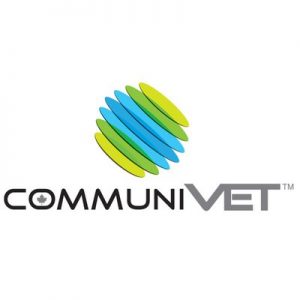 The Canadian Academy of Veterinary Dermatology contributed in the development of this learning activity. What role does telemedicine play in your practice? Does this technology have its place in the management of patients with dermatological issues? Now is your chance to get answers to these and other questions about the use of telemedicine in dermatology from a panel of veterinary specialists!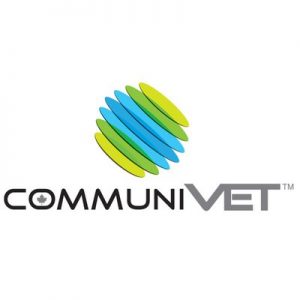 Malnutrition is much more common in veterinary patients than you may realize. Drs. Bersenas and Parr will discuss why early enteral nutrition, using feeding tubes, should be a priority for critically ill cats and dogs. They will also talk about key nutrients for recovery and provide dietary examples. Lastly, they will utilize common case examples to demonstrate appropriate feeding strategies when using feeding tubes.
This program includes weekly sessions for 8 weeks. Mindfulness Based Stress Reduction (MBSR) is an evidence-based program that offers participants the possibility of developing a different relationship to stress through mindfulness movement and meditation. The majority of MBSR participants report lasting decreases in psychological and physical symptoms exacerbated by chronic stress (such as chronic pain, sleep disturbances, and anxiety).. Completing the full program has been approved for 2 credits with the OAVT, under Category 3.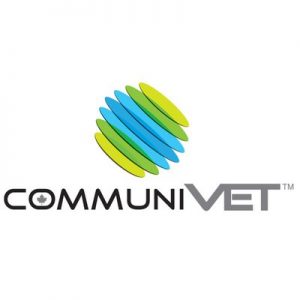 Nearly 200 veterinary professionals recently responded to a CommuniVET survey to share their opinions and practices related to weight management programs for dogs and cats. This presentation is your chance to review the survey with a panel of three Canadian veterinary experts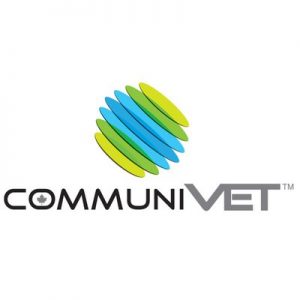 This is a learning activity on the topic of euthanasia, with two components:
1. An on-demand webcast, entitled "Euthanasia – Reducing stress while adding value".
In this webcast, Dr. Mason shares tips to help veterinarians, as well as other members of the in-clinic team, to better assist pet owners in making this most difficult decision. Special attention is given to communication by reconsidering the vocabulary to use and the relevant information to share. She also talks about the logistics related to euthanasia appointments in order to improve the experience for everyone involved, while providing tips on self-care for veterinarians and in-clinic staff.
2. A video snapshot, entitled "Pre-euthanasia sedation – Winning protocols!"
The well-being of their faithful companions during end-of-life care is absolutely paramount for pet owners. In this Scientific Snapshot, Dr. Céline Leheurteux, creator of Euthabag®, examines why sedation should be part of the euthanasia process. Among other things, she discusses practice standards, the two-injection technique and the benefits of sedation. She also shares magic protocols to make the experience as pleasant as possible.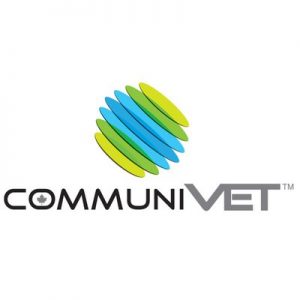 Fear Free is an organization whose mission is to reduce or eliminate Fear, Anxiety and Stress (FAS) in pets by inspiring and educating those who care for them. During this one‐hour webcast presentation, Dr. Jonathan Bloom will talk about what Fear FreeSM is, why it's important, as well as the negative impact that FAS has on pets and their owners. He reviews the many signs of FAS and how to address them. He will also discuss the most important and impactful changes in veterinary medicine in terms of managing FAS, while elevating the level of healthcare provided by veterinary teams to ensure the well‐being of all parties involved.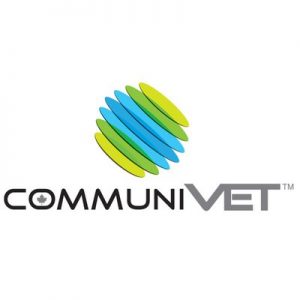 In this webinar, Dr. St Denis will provide an overview of feline arthritis. She will start off by explaining the terminology associated with degenerative joint disease (DJD). Then, she will discuss what can cause the disease and which cats can be affected. Throughout the presentation, she will list clinical signs of DJD and how to diagnose the disease, while providing advice to help clients recognize if their cat is suffering from arthritis. Finally, she will share her views on treatment options.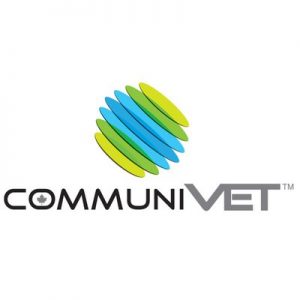 Presented by Dr. Paulo V. Steagall. In this presentation, Paulo Steagall, DMV, MSc, PhD, Dipl. ACVAA, briefly revises the principals of acute pain management. He also provides an overview of opioid analgesics, including their practical use and adverse effects, while specifically discussing the efficacy, safety, advantages or disadvantages of using methadone – a newly licensed opioid analgesic in Canada.

This webinar is designed to provide veterinary professionals with a better understanding of the causes, presentations, and treatment options in regard to managing acute to chronic GI upset in dogs and cats. Learn why feeding through GI upset is now recommended over the traditional recommendation of fasting, and the move away from antibiotics as treatment for GI upset. Dr. Ian Sandler introduces the products in Grey Wolf's +GI portfolio and outlines how they are used in each stage of GI upset, and how they can be packaged together as a GI Emergency Kit to reduce unnecessary visits to the clinic and keep everyone safe. Dr. Sandler explains how the +GI products are effective in maximizing clinical outcomes and getting patients back on their paws, sooner.