OAVT ADVOCACY LETTER-WRITING CAMPAIGN
Please complete the form below to send a personalized version of the letter below to your MPP to support the modernization of the Veterinarians Act.
Podcast
Listen to this Spring 2021 episode of the CVO podcast. OAVT President Kirsti Clarida and OAVT Executive Director and Registrar Elise Wickett join the podcast to discuss advocacy efforts to modernize the veterinary profession with respect to RVTs' role in the animal health care team.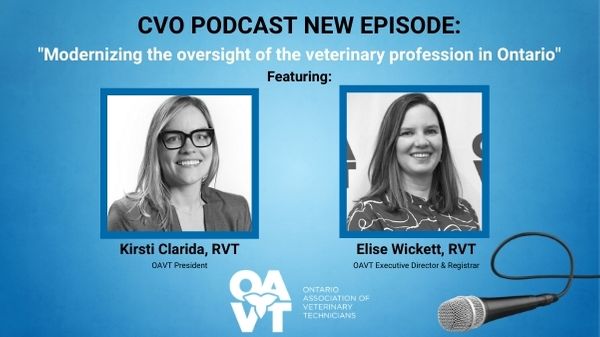 Video
Watch this video update on legislative reform from Fall 2019 with OAVT President Phil Nichols, RVT, and OAVT Vice President Kirsti Clarida, RVT.