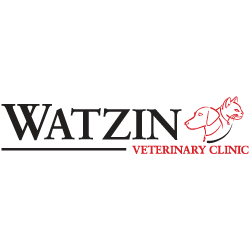 Website vetstrategy Watzin Veterinary Clinic
You were made to save animals. We take care of the rest.
Watzin Veterinary Clinic has been serving the pets and people of Waterdown since 1996!
We are a busy, progressive, 5 doctor clinic with 5 RVTs. We are equipped with digital dental and general radiographs, an advanced in-house laboratory (including Procyte, Sedivue, Snapshot and Catalyst).
We are Fear Free Certified and working towards Hands-Free radiographs. We are currently seeking 1 Full-Time and 1 Part-time RVT to join our dynamic team!  New grads welcome to apply!
About the Role
As our ideal candidate you will have:
VT Diploma New grads welcome!
Passion for what you do every day! Enthusiasm, energy and a positive attitude
A strong desire to educate and build solid relationships with clients
Solid communication skills
Ability to stay the course under pressure
Values respect and integrity
Able to provide lots of snuggles and boops

About Us
Watzin Veterinary Clinic is part of the VetStrategy group of clinics. A career with VetStrategy is anything but ordinary. Our work is something we're truly excited about. Every day, we make an impact in the lives of others with veterinary care backed by a team of professionals who love what they do.
From Vancouver Island to Newfoundland, we have opportunities across Canada to fuel your passion. The possibilities are endless for you to do the most meaningful work of your career. Let us help you find your perfect role.
There are jobs and then there's us. This is your moment to do the kind of work you find meaningful. Grab the opportunity to challenge yourself, push boundaries and learn new skills. Surround yourself with peers who will inspire you, and be inspired by you, to shape the future of veterinary care.
You'll be part of a team that supports professional development and you'll be provided with opportunities to grow throughout your career.
WHAT WE OFFER
Friendly and supportive work environment
Mentorship
Continuing education allowance
Comprehensive benefit plan including medical/dental coverage
Competitive compensation
Access to Animal Care Technology online training
Access to medical webinar events throughout the year by leading specialists
Opportunity to advance in your career and career planning
Commitment to the community and to helping pets in need
Competitive medical and pet supply discounts
Canada wide internal transfer opportunities
We look forward to hearing from you!
Please send your resume and cover letter to rvts@vetstrategy.com