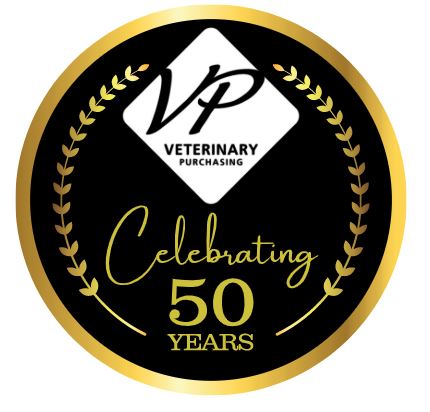 Website Veterinary Purchasing Company Ltd
Veterinary Purchasing Co. Ltd. (VP) located in St. Marys, Ontario, is the largest Veterinary Supplier in Ontario and is currently looking to add a dynamic individual to our Executive Services Team for the position of:
Member Services Specialist
The successful candidate will be working directly with the Practice Consultants to provide support to our member practices by offering proactive account management services. Strong organization and communication skills are a must as this role will take the lead on communicating new services and offerings established by our team and bringing back news from the field to help us develop further content.
Essential Duties & Responsibilities:
Pro-active practice visits to introduce members to Executive Services support
Customer management calls to proactively check-in with member practices'
Generate leads for the team as a whole
Track practices common requests or pain points and report back with findings to support growth on ES team as well as assist Customer Experience Team with important field information
Provide initial practice needs assessment and support plan to assist practices in goals
Develop and facilitate workshops for member practices in both live and virtual formats
Offer one-on-one consultations with practice owners and managers
Attend conferences, assist in staffing booths and providing live support
Maintain up to date records of consults and time spent with each practice
Other duties as assigned.
Skills and knowledge required:
5 years of direct experience in the veterinary field
Familiar with veterinary concepts, practices and procedures'
Extensive experience and judgment to plan and accomplish goals
Excellent written/oral communication skills
Excellent problem solving and decision making
Negotiating/conflict resolution
Organization/time management
Why Choose VP:
100% Employer paid Health and Dental Benefit premiums
RRSP Top-up Program
Pension Plan
Competitive Salary
Proud to support the Local St. Marys Community
Application Deadline: November 30, 2022
We thank all applicants for their interest; however, only those chosen for an interview will be acknowledged. No phone calls please.
As a condition of employment, successful applicants must be able provide proof of full vaccination against COVID-19. Accommodation requests will be reviewed on a case-by-case basis. Successful applicants will also be required to complete a criminal background check.
Veterinary Purchasing Company Ltd. is committed to employment equity and welcomes diversity. In addition, Veterinary Purchasing Company Ltd. encourages applications from all qualified individuals including persons with disabilities, Aboriginal persons, women, and members of visible minorities.
Veterinary Purchasing Company Ltd. provides accommodations to applicants with disabilities throughout the hiring process. If you require accommodations to complete an application, please contact Human Resources hr@vpcl.on.ca or call 519-284-1371 ext. 256 and we will work with you to meet your accommodation needs.