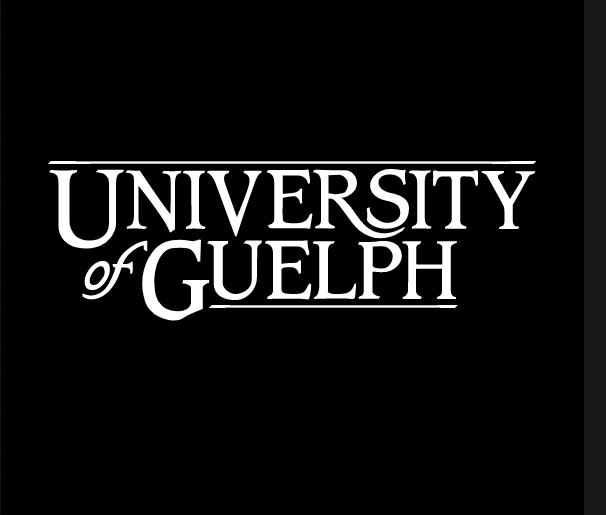 University of Guelph
Temporary, full-time position (July 3, 2023 – July 3, 2024) – Guelph, ON
This is an exciting opportunity to play a valuable role as part of the healthcare team of the Ontario Veterinary College Health Sciences Centre (OVC HSC) at the University of Guelph.
As a Registered Veterinary Technician (RVT) in Primary Healthcare & Rehabilitation, you will provide services to the OVC Smith Lane Animal Hospital and the OVC Fitness and Rehabilitation (FAR) Service, located in the Hill's Pet Nutrition Primary Healthcare Centre (PHC). The PHC is a unique teaching facility that offers veterinary care to the Guelph and area community, as well as experiential learning opportunities for veterinary students at the Ontario Veterinary College. Several programs run concurrently within the PHC and include routine general medicine and surgical veterinary care (not referral or specialized), a rehabilitation (physiotherapy) program, and public education programs.
In this role, you will provide client and patient care services, primarily to the veterinary clinic and rehabilitation program, and support the remaining operations of the Centre. Patient visits may include inpatient or outpatient medical or surgical therapy. Rehabilitation visits may include assessment and therapy for injury, post-operative recovery, or management of chronic medical problems (osteoarthritis, obesity). You will be an integral part of the service delivery team that includes professional staff, veterinary students, and volunteers, and will be cross-trained and assigned to work in a variety of technical and non-technical service areas based on the operational needs of the PHC and other areas of the OVC Health Sciences Centre (HSC).
Under the supervision of a PHC veterinarian, you will provide functional guidance to students to perform a range of patient care activities, as well as assess student competence in performing such activities, including:
·       monitoring and evaluating patient vital signs;
·       performing body condition scoring and muscle mass scoring;
·       developing therapeutic nutrition plans;
·       administering prescribed drugs and therapeutic treatments;
·       preparing prescriptions for dispensing to clients;
·       collecting diagnostic biologic specimens;
·       placing catheters;
·       placing microchips and verifying function, accuracy, etc.; and
·       ensuring that the patient care activities are recorded in the medical record.
Under the supervision of a PHC veterinarian, you will also perform rehabilitative therapy safely, according to the prescription of a veterinarian, using your experience with various modalities (underwater treadmill therapy, therapeutic ultrasound, electrical stimulation, etc.) used to treat patients. During therapeutic sessions, you will assess the patient's behavioural responses for pain, anxiety and fear, and modify the therapy according to patient needs. In addition, you will:
·       clean and maintain equipment;
·       answer telephone enquiries from clients or the public seeking information;
·       perform oral and dental examinations and dental prophylaxis;
·       administer general anaesthesia while monitoring vital signs; and
·       coordinate clinical care and perform patient care activities when students are not present.
Your strengths as a communicator will prove invaluable in your job, as RVTs are required to communicate effectively with internal and external stakeholders to build mutual respect, understanding, and a collaborative team environment, and may work in service areas of the OVC HSC where there is significant direct interaction with clients, students and animals. You may also be called upon to discuss a patient's condition with its owners and be involved in new personnel orientation and training. Given the OVC HSC's varied patient base, you may be assisting with activities unique to a variety of species, such as cats and dogs, but can also be involved in providing technical expertise in a variety of situations which may include working with large animal species.
REQUIREMENTS
Interested candidates for the role of Registered Veterinary Technician, Primary Healthcare & Rehabilitation must be comfortable interacting directly with clients, students and animals, and providing training and mentoring, enjoy working collaboratively, and have a profile that includes:
·       Successful completion of an accredited Veterinary Technician program recognized by the Ontario Association of Veterinary Technicians;
·       Full membership in good standing with the Ontario Association of Veterinary Technicians (OAVT); Successful completion of the Veterinary Technician Examination (VTNE) and the OAVT mandatory ethics exam;
·       OAVT registration;
·       Completion of, or in progress of obtaining, Certificate in Canine Rehabilitation Assistant (CCRA) or Certificate Program in Canine Physical Rehabilitation (CCRP);
·       A minimum of two (2) years' prior experience working as an RVT, with preference given to candidates who have experience working in companion animal rehabilitation;
·       Demonstrated proficiency in customer service;
·       Excellent communication and organizational skills, particularly with respect to dealing with clients;
·       Ability to mentor students and contribute to a collaborative team environment; and
·       Effective organizational skills.
·       Familiarity with common computer software, including electronic veterinary hospital management software, is preferred.
NOTE:
·       A protective rabies titre is required.
You will normally be expected to work a 35-hour work week; however, flexibility in scheduling availability is required. You will be required to work a variety of shifts, including evenings and weekends.
The University of Guelph (www.uoguelph.ca) is one of Canada's leading research-intensive comprehensive institutions, with a record of outstanding scholarship in the arts, humanities, social sciences, life sciences, physical and engineering sciences, agriculture and veterinary sciences. This is your chance to join us in our endeavour to improve life.
To view a detailed posting for the role of Registered Veterinary Technician, Primary Healthcare & Rehabilitation, including application instructions, please go to our website at www.uoguelph.ca/hr/careers. Applications, quoting Hiring #2023-0372, must be sent to: careers@uoguelph.ca.
At the University of Guelph, fostering a culture of inclusion is an institutional imperative. The University invites and encourages applications from all qualified individuals, including from groups that are traditionally underrepresented in employment, who may contribute to further diversification of our Institution.