Contract
Full Time
27.79 CAD / Hour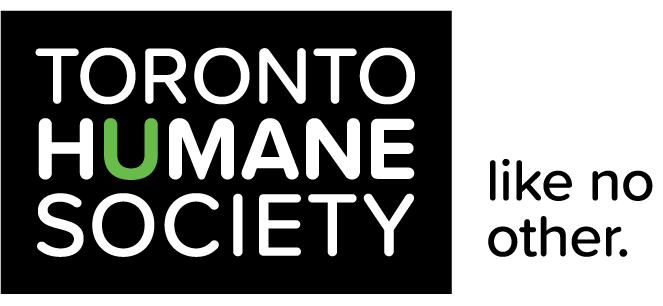 Website Toronto Humane Society
Improving the Lives of Animals
Job Summary
Toronto Humane Society is looking to fill the position of Registered Veterinary Technician – Community Sheltering and Animal Transport, who, under the direction of the Assistant Manager, Community Sheltering and Animal Transport, will primarily be responsible for the delivery of treatments, and other medical care to the animals in the charge of the Toronto Humane Society. This position will liaise with Veterinarians and other animal care staff to provide information on patient status as well as maintain positive relationships with all departmental staff to maximize the life-saving capacity of Toronto Humane Society.
Main Duties/Responsibilities
Medication Administration
Daily Husbandry Care
Surgical Duties, to include but not limited to; Intubation, Induction, Monitoring, Surgical Preparation
Work area medical supply inventory management
Sample collections and diagnostics; including hematology, biochemistry, urinalysis, parasitology, and cytology
Radiography
Performing non-surgical dental procedures
Safely and humanely restrain patients, striving for methods that cause the lowest amount of stress possible
Physical Exams
Client Communication and counseling of adopters
Prioritize cooperation among other staff members in order to ensure efficiency of care and support for patients
Provide ongoing advocacy and support to patients
Document patient details and exams using computer software program, with meticulous attention to detail
Maintain equipment according to manufacturer instructions and ensure appropriate quality control measures are performed
Attend and participate in workshops, seminars, and in-service training to further education, skills, and training
Ensure commitment to quality, patient safety, and risk management initiatives
Maintain a professional appearance, demeanour, and attitude at all times
Be aware of and work within the regulations of all Toronto Humane Society policies and protocols
Work in compliance with the provisions of the OHSA and its regulations, including understanding and adhering to the requirements of the Health and Safety Manual, and any other rules and regulations established by the Toronto Humane Society
Other Duties as required in the day-to-day operation of the Society
Qualifications/Requirements
Registered Veterinary Technician in good standing with Ontario Association of Veterinary Technicians
Strong knowledge of all essential competencies required to maintain RVT status
Capacity to work both independently as well as member of a 20+ medical care delivery team
Commitment to maintain high levels of quality patient care
Strong nursing care and biosecurity knowledge
Good communication, computer and organizational skills
Organized with meticulous records maintenance skills and attention to detail
Experience working within a shelter environment an asset
Ability to multi-task and prioritize critical patient care
Ability to adapt to change and maintain a positive mindset
Demonstrates the ability to maintain poise and efficiency in stressful situations
Work Conditions
Interaction with employees, management, and the public at large
Interaction with others under varying circumstances-including situations of a highly sensitive nature
Flexible hours, including evenings, weekends, and holidays
Occasional overtime
Involves the lifting, carrying, pushing, and/or pulling of heavy to moderately heavy objects and materials and some combination of climbing and balancing to include stooping, kneeling, crouching, and crawling
Able to lift up to 50 pounds with assistance
Physical ability to restrain larger pets when necessary
Performance of essential functions may require exposure to adverse environmental conditions, such as dirt, dust, pollen, odors, wetness, humidity, weather, temperature and noise extremes, hazardous materials, traffic hazards, bright/dim lights, toxic agents, animal/wildlife attacks, animal/human bites, disease, pathogenic substances, or rude/irate customers.
This position is unionized.
Interested applicants should forward a copy of their resume to: hiring@torontohumanesociety.com
Toronto Humane Society is committed to building and sustaining a diverse and equitable workplace where people's unique backgrounds, experiences, and perspectives are valued, respected, and welcome. We recognize that a diverse and empowered workforce helps us better serve our animals, clients, and community and contributes to Toronto Humane Society's overall growth and success. Therefore, we strongly encourage qualified applications from underrepresented and equity-deserving groups within the animal welfare sector, including Indigenous, Black, racialized, immigrant, 2S/LGBTQ+, and people with disabilities.
Requests for accommodation can be made at any stage of the recruitment process providing the applicant has met the Bona-fide requirements for the open position. Applicants need to make their requirements known when contacted.