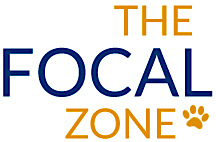 Website The Focal Zone
Are you burned out (or getting there) in clinical practice?
We are looking for that special RVT who is ready to pivot in a different direction with a different kind of company.
Ask yourself:
§  Do you like to SEE what is wrong with your sick patients?
§  Do you love to learn something new every single day?
§  Do you love to be challenged and energized?
§  Would you like fostering relationships with clients and knowing you are truly appreciated and making their day better?
§  Do you appreciate being part of a truly brilliant mix of brains that encourage and support one another to do their best every day?
§  Do you want to be part of an honest pack that appreciates and values your input, diversity, education, skills and unique talents?
§  Do you wish you worked for a solely owned independent entity with no overt or covert influence by any other company or corporation?
§  Do you love the idea of working independently but also relying on the power and support of an outstanding team behind you? A team that chimes in right away if you need help?
§  Do you love to listen to your favorite tunes or podcasts on the open road?
§  Do you love having most weekends free?  And if you are working, being involved in a totally immersive educational team event with great people, great food, and music to scan by?
§  Are you willing and able to accept direction, work hard, meet deadlines and be productive without constant supervision?
YES?   Read on…
What we need from you:
·      RVT with passing of VTNE;  BA/BS a plus
·      Minimum  experience 2 years as a working RVT in clinical practice
·      Ultrasound training /experience is preferred
·      reliable vehicle required for mobile driving, proof of insurance
·      Flexibility to work full driving and scanning days on mobile
·      Attendance at weekend training events (7-9 times per year) and veterinary trade shows
·      resume, cover letter and proof of licensure
The Focal Zone is owned by SonoPath – Veterinary Telemedicine, Education and Ultrasound Services
What you will do and be with The Focal Zone and SonoPath:
·      Veterinary sonography services to the clients of The Focal Zone,  including efficient and complete ultrasound examinations and diagnostic services such as fine needle aspirates/cytology, centesis procedures,  transfer of diagnostic data to SonoPath Telemedicine.
·      Ultrasound instructor at the SonoPath Education Center in Andover NJ USA on training weekends
·      Ultrasound instructor off-site at veterinary clinic facilities
·      Clinical support to telemedicine clients
·      Ultrasound machine image optimization
·      Other projects utilizing your talents
·      A valuable resource for the Focal Zone and SonoPath team!
How you will live your day:
·       Working effectively independently, whether on mobile or project related
Going into different veterinary clinics and creating close relationships while remaining professionalism
Maintaining connectivity with a 90% virtual team and development of working relationships and friendships
Enjoying the bonding and fun when the team gets together
Multitasking and accepting interruptions and the unexpected in your day
Welcoming a job that is not 9-5, is anything but routine,  and requires self-regulation and sharp time management skills
Taking on troubleshooting, new ideas and projects, and true challenges sometimes on a daily basis
Pivoting on a dime to deal with changes in the day's schedule
Being attentive to the whole while doing your part
Being proficient with a computer