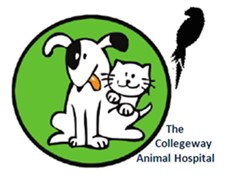 Website The Collegeway Animal Hospital
We are growing! The Collegeway Animal Hospital in Mississauga, ON is looking for a compassionate RVT to welcome to our warm work environment where you will utilize all the Registered Veterinary Technician skills you learned in the field or in school!
Are you looking to be appreciated for your contribution to a team of really amazing doctors and co-workers? Then this is the role for you!
At The Collegeway AH, we are committed to the highest standards of patient care through a collaborative environment. You can always expect us to have the newest technology, software, and advanced diagnostics to meet our patients' needs.
Why join us?
In addition to offering a positive working environment, our total rewards package is inclusive of competitive compensation package, Paid dues, CE allowance, paid days off and much more!
Designated veterinary assistants to help you during the day.
The veterinary assistant and RVTs will work together to complete all diagnostics and surgeries.
RVTs prep surgeries and do all dental cleaning/scaling
RVTs do all diagnostics and pre-surgical prep work
RVTs manage all of the follow-up calls
(WAGE RANGE) based on your experience
Annual performance/wage review
Veterinary services and drugs discounts
Continuing education allowance to help you develop your career
Assistants to help you with blood work, treatments and surgery
30 minutes assisted appointments through Exam Room Assistants
About Us: If you thrive in a team-centered environment that fosters a collaborative spirit, look no further. Our team enjoys working together and sharing diverse caseloads while having fun.
Our clinic is modern, progressive, and well-equipped that enables you to provide the highest standards of care to our clients. We are committed to helping you grow your clinical interests through CE as well as supporting new grads through mentorship that are looking to embark on their clinical journey.
We have Digital X-Rays (body & dental), In-house lab, ultrasound and many other tools for an exhaustive diagnosis and treatment plan in clinic. We spend the time to educate our clients and take a proactive approach with preventative medicine and our team is made up of the most incredible, competent, fun, and dependable people!
To learn more about us, visit links below:
All experience levels are encouraged to apply