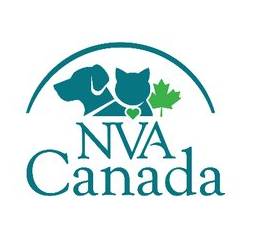 Website NVA Canada
Registered Veterinary Technician / RVT Recruiter – NVA Canada General Practice
Do you love animals and the people who love them? Are you passionate about joining an organization with a clear and inspired purpose?  Make your love of pets into the career of a lifetime.
At NVA Canada our culture is built on authenticity. We recognize our most valuable resource is our people—with diversity of backgrounds, ideas, and life experiences. We enlist astute, creative, passionate professionals who are always learning and teaching; servant leaders who understand the big picture. We have an inclusive, skilled and compassionate team of Business Partners that strive to provide a collaborative and supportive work environment. In building our Canadian team NVA will appeal to confident, proactive, and agile individuals who thrive in an empowered, challenging, and entrepreneurial environment. Successful team members will recognize this is a unique opportunity for personal and professional growth to build on existing successes and accelerate the growth of NVA in Canada.
As an RVT Recruiter, you are an ambassador of NVA, you love making connections, meeting new people and building meaningful relationships. You are multi-faceted with a great mix of problem solving and interpersonal communication skills, which enables you to succeed in a highly collaborative and fast-paced work environment. You will create partnerships with industry contacts and build a strong reputation both internally and externally for the company.
What You'll Do:
Partner with our NVA Canada Operations Team and hospital managers to understand the unique culture and values of each hospital in order to support successfully hiring the best talent.
Work closely with the Veterinary Technology college programs to drive awareness of NVA Canada hospitals and the benefits of joining the NVA community as well as supporting students in their journey to join the profession.
Clearly communicate company culture and act as an ambassador for our sites and our community at large.
Support the recruitment strategy and work with the hospital managers to develop the right approach for each team to attract the talent they seek.
Leverage online recruiting resources and in-house recruiting tools to promote the opportunities and recruit the very best candidates.
Proactively build a strong pipeline of candidates ensuring a strong employer of choice reputation.
Track all metrics, candidate activity, and use data to make decisions and recommendations on best practices
What makes someone a good fit?
Registered Veterinary Technician experience required
5 to 7-year minimum experience working in practice or in the veterinary industry in some capacity required.
Ability and desire to seek out opportunities to engage with students, industry professionals and hospital leadership teams to accelerate awareness of NVA as an employer of choice
Creative problem-solving skills and outstanding ability to develop and maintain meaningful relationships
Strong communication and presentation skills
Sense of urgency to meet the demands of our fast-paced environment
Extensive knowledge of the veterinary industry
Ability to work autonomously and in a hybrid manner
Top-notch organizational skills with demonstrated ability to multi-task and manage a high volume of requisitions
Ability to connect with students and lead recruiting efforts at the college level
Technologically savvy, including proficiency with MS Office suite (Outlook, Word, Excel, PowerPoint)
Ability to travel to various locations nationally to visit our community hospitals and Veterinary Technology college programs
At NVA Canada diversity and inclusion are an important part of our everyday reality. We are committed to fostering an open and inclusive environment where everyone belongs, our people feel comfortable and confident to be themselves and reach their full potential regardless of age, race, national or ethnic origin, gender identity or expression, marital and family status, religion or other belief, culture, sexual orientation, or disability.