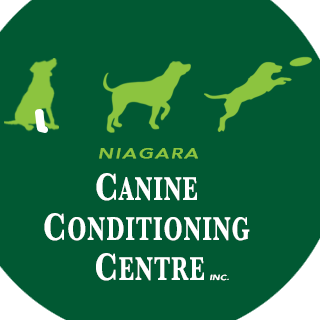 Website Niagara Canine Conditioning Centre, Inc.
We provide physiotherapy, fitness and swimming for dogs and cats
Do you want to join a dynamic team of Rehab Therapists?   The Niagara Canine Conditioning Centre is growing and we are looking to add  another rehab assistant to our team.  We need a Registered Veterinary Technician who is certified in animal rehab, or in the process of certification but on hold due to COVID-19,  from Northern College, University of Tennessee or the Canine Rehab Institute.
The position is part time, initially, and will include some evenings and Saturdays.  There is potential for full time hours in the future as we have plans to expand the clinic.
This job requires you to be able to get up from and down onto the floor, to lift up to 50 lbs. and to be able to swim so that you can work with dogs in the pool, which is 4 feet deep.
If you are excited by being part of a team and want to help to continue to grow the business, please send your resume to Barbara at the Niagara Canine Conditioning Centre, barbara@canineconditioningcentre.ca
Application deadline is Wednesday May 26, 2021.  Interviews will be held on-line, shortly after the application deadline.  Only successful applicants will be contacted.