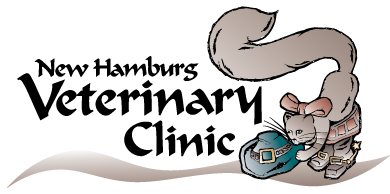 Website New Hamburg Veterinary Clinic
Mixed Animal Veterinary Clinic
The New Hamburg Veterinary Clinic is looking for an RVT to join our family!
We are a busy, well established mixed animal veterinary clinic in New Hamburg, Ontario. We have fun at work and pride ourselves in loving what we do! With 5 veterinarians and 4 RVT's, we strive to excel at the highest quality and compassionate care for our patients and clients.
This position will allow for an RVT to use their technical skills to the fullest, including use of our in-house laboratory, digital x-ray/dental x-ray, and extensive anesthetic monitoring equipment. We offer health benefits, CE allowance, uniform allowance, OAVT dues coverage and competitive wages.
Our ideal candidate should be positive, enthusiastic, a team player and have excellent communication skills. New or experienced technicians are welcome to apply!
We are excited to hear from you! If you feel like you would be the right fit, please email a cover letter and resume to Amanda Dow at officemanager@newhamburgvetclinic.com.