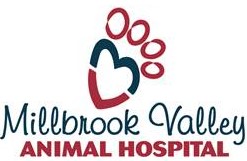 Website Millbrook Valley Animal Hospital
Small community veterinary hospital seeking RVT
Want to get away from the BIG CITY? Want to breathe COVID-FREE (mostly!) air? We are in need of an organized and ambitious RVT to provide anesthesiology, nursing care, perform diagnostics, and provide the best standard of care to each client and patient. We are located in the Kawartha/Clarington/Peterborough area, with easy commuting distance to Oshawa/Bowmanville, Lindsay and Cobourg. Permanent full-time position with availability Monday-Saturday or will consider permanent part-time.
The ideal candidate will have 3+ years of experience, excellent client service skills, be proficient with dental radiographs and able to work with minimal supervision. We will consider new grads that have the confidence and motivation to work hard to gain the necessary skills and experience needed. We have a beautiful new facility with an Idexx in-house lab and offer rehabilitation therapy, therapeutic laser, cryosurgery and digital hands-free, full-body and dental radiology with a strong focus on client education. The candidate should possess some social media skills, the ability to multi-task and be motivated to help us grow!
Salary commensurate with experience (starting at $18/hr <3yrs experience, up to $25+ bonuses for experienced RVT), generous CE and uniform allowance provided. Other benefits negotiable; references required.
We want you to join our team! Call us today!