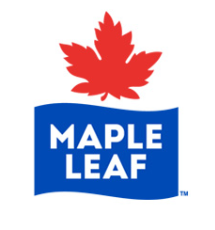 Website Maple Leaf Foods Maple Leaf Foods
Maple Leaf Foods
Position Summary:
This position is a key player in developing and sustaining effective business relations between Maple Leaf Foods, third party poultry producers, catchers, and transportation such that credibility is established and maintained.
Position key responsibilities are to work directly with broiler producers to improve on-farm practices, including working directly with Hatchery Teams, developing pre-catching strategies, and transport improvements; using data collected through this work to continuously drive improvements down the supply chain from Hatchery to Processing facilities. Integrating into the broader team to provide support & improvement across all areas of the business.
Position Responsibilities:
·    Provide field technical services to producers for the improvement of bird health and results
·    Perform routine audits of placement, grow out and catching and loading
·    Routine coaching and training of producers, catchers, and live transport crews of best practices (requires some overnight working hours)
·    Coach growers and catchers to improve animal welfare and handling practices through analysis and data interpretation.
·    Execute Q.A. programs and biosecurity protocols
·       Data compilation and analysis including but not limited to performance results from on-farm trials
·       Training and/or on-site verification of Maple Leaf employees
·       Presentation of collected data to Maple Leaf Foods and growers for continued monitoring and training support for continuous improvements
·       Creation and/or revision of Standard Operating Procedures
·       Provide effective and timely responses/reports to Grower, Catcher, and Transportation concerns/issues
·       Investigate processing issues related to live production including high dead-on-arrival or condemnations to meet CFIA requirements
·       Other tasks as required
REQUIRED EXPERIENCE AND EDUCATION:
·       1-2 Years education or hands-on experience in agricultural or food industry, auditing, Animal Science, Veterinary Technology, Microbiology, Quality Assurance, or Food Science program
REQUIRED SKILLS AND KNOWLEDGE:
·       Knowledge of National Farm Animal Care Council Codes of Practice and poultry welfare standards is an asset
·       Ability to analyze results and create recommendations and opportunities for continuous improvement
·       Computer Skills: skilled user of Microsoft office applications and Excel graphing applications
·       Strong communication skills, both written and verbal.
·       Continuous improvement background and performance
·       Strong problem-solving skills.
·       Able to work independently and in a team environment.
·       Good interpersonal skills
·       Reliable