Full Time
39,000 CAD / Year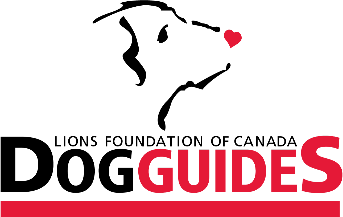 Website Lions Foundation of Canada Dog Guides
Dynamic NPO
Veterinary Clinic Coordinator
Lions Foundation of Canada Dog Guides – Oakville, ON L6K 0G6
Apply Now
Are you passionate about your work and looking for a way to apply your skills and talents in a meaningful way? At Lions Foundation of Canada Dog Guides (LFCDG) we help people with medical or physical disabilities lead independent lives by providing them with a dog guide at no cost to support them in their daily lives. The school is unique in offering 7 different programs serving between 150-200 new clients annually and supporting over 1100 active clients. The school operates out of our central location in Oakville, ON, and a breeding and training facility in Breslau, ON with plans to move to our new leading-edge facility in early 2025.
Veterinary Clinic Coordinator on-site, Oakville, full-time
We are looking for a dynamic, dedicated and detail-oriented person, who enjoys interacting with people as well as dogs. This is both an administrative and active working position. The ideal applicant will have previous experience in veterinary animal care, customer service, as well as dog behavior and handling. The Veterinary Clinic Coordinator is tasked with organizing and maintaining the daily veterinary clinic schedule and all associated administrative tasks. In our clinic, we provide both medical and surgical care for dogs that are owned by the Foundation. Young dogs are raised by foster family volunteers until they are old enough to start their training, at which point they will reside in our kennels. You are responsible for answering veterinary-related questions and booking appointments under guidance of the veterinarian and registered veterinary technician. You will also be expected to restrain and help lift dogs so the RVT or veterinarian can administer treatments. The Veterinary Clinic Coordinator will foster a team approach and be dedicated to excellent communication. The Veterinary Clinic Coordinator works closely with other departments including, Instructor Teams, Career Change Program Coordinator, Puppy Program, Client Services, and Kennel to manage the scope of care. This position is well suited for someone who is currently qualified as a registered veterinary technician or who is experienced in veterinary management. However, we do offer an opportunity for someone with less experience and lots of motivation to gain broad and extensive experience in the veterinary field.
Key Accountabilities
●       Ensure ongoing commitment to excellence by executing a high level of care for dogs while utilizing effective communication and organizational skills
●       Keeping a clean and safe veterinary clinic environment
●       Managing email and telephone correspondence
●       Correspondence between departments and foster families in a timely manner.
●       Facilitating requests from the veterinarian, technician, foster families, instructors, and supervisor
●       Filing and maintenance of dog health records
●       Adhere to all workplace health and safety guidelines, policies, and procedures as outlined
●       Fosters a culture of responsibility, care, and continuous improvement, strong willingness to learn and improve skills over time
Job-Specific Requirements
●       Minimum completed: Post-secondary or equivalent ·
●       Experience working in a veterinary clinic in an administrative and technical capacity – 1 year
●       Proven animal care in a professional environment – 1 years · Dog behavior and training background – 1 years · Customer service – 1-2 years
●       Understand and demonstrate proper animal husbandry protocols
●       Demonstrate safe dog handling skills
●       Positive attitude, and ability to work independently and as part of a team
●       Ability to maintain confidentiality
●       Ability to lift 50 lbs. of food products and dogs weighing 60 lbs. ·
●       Efficient use of PCs; the Internet; MS Word, Excel, and Outlook. Ability to learn new software ·
●       Excellent and demonstrated organization skills with the ability to effectively prioritize workloads, multi-task, respond adeptly to shifting priorities and act quickly to immediate needs ·
●       Ability to work a flexible schedule when required ·
●       Minimum valid G2 Drivers License with a clean driving abstract required · Reliable transportation and comfort traveling in all weather conditions
●       Vulnerable Sector Police Background Check required
LFCDG welcomes applications from people with disabilities. Applicants will be provided accommodations during the application process if needed. We thank all applicants for their interest and advise only successful candidates will be contacted for the next steps in the application process. Job Types: Full-time, Permanent Salary: From $39,000.00 per year
Benefits: • Friendly Foster Families and Co-workers • Dental care • Disability insurance • Employee assistance program • Extended health care • Life insurance • On-site parking • Paid time off • Vision care Schedule
8 hour shift • Day shift • Holidays
Contact: wcollins@dogguides.com