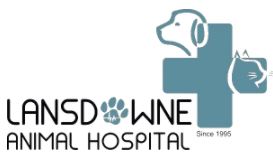 Website Lansdowne Animal Hosptial
Lansdowne Animal Hospital, is an established small animal practice in Ottawa, On. We are looking for a full-time/part-time RVT to join our team. We are a well-equipped hospital with full body X-ray system, in-house blood testing, automated urine analyzer, and ultrasound equipment.
We are a team medicine-oriented hospital with our four Veterinarians, five RVTs, one Vet Assistant and four Receptionists. We offer a competitive wage, along with an extensive health plan and dental plan. RVT fee would be provided.
Candidates must be good with working as a team, have good interpersonal skills, able to communicate well and be comfortable working in a steady paced environment. We work on Saturday shift rotation. Candidate will be working in multiple areas of clinic.
Clinic is currently following all government guidelines, in relation to Covid-19. Majority of patient appointments are conducted over the phone between RVT, doctor, and client. Patient will be in clinic with RVT and Doctor.
Email cover letter and resume to hiring.lah@gmail.com