Full Time
Part Time
between $19.71/h and $23.24/h CAD / Hour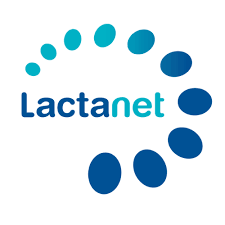 Website Lactanet
Lactanet is providing innovative dairy herd mananagement
Dairy Production Technician
Sunderland, Guelph and Listowel, Ontario
Lactanet is accepting applications for  permanent full-time and part time, on-farm Dairy Production Technician (DPT). Candidates should enjoy working alongside dairy cows within a farm environment, overseeing their schedule, and rural road travel. This is a union position.
Position Overview
• Visit dairy farms daily at variable hours to sample milk, collect data, and promote our dairy herd improvement services to Lactanet customers. Working hours will include early mornings and evenings.
• Assist and provide information to Lactanet customers about the interpretation and application of data collected.
• From your home office, you will independently arrange your administrative, travel and scheduling tasks.
• Actively participate in the job training provided.
Qualifications & Experience
• Diploma in agriculture (great asset)
• Practical knowledge and working experience in the dairy industry.
• Strong customer service and interpersonal skills.
• Proficiency with computers with residential high-speed Internet.
• Valid driver's license with dependable transportation.
• Being a resident within your circuit area.
• Ability to occasionally lift to 58 lbs.
Working Conditions
The work is mainly done on the farm at milking time and some work is done from home. Allowance for mileage, Internet, and cellphone.
The benefits of working at Lactanet include:
 Group Insurance & Pension Plan
 Free Medical Teleconsultation
 Employee Assistance Program (EAP)
 Flexible Schedule
 Training & Development
 Mileage, Internet, & Cellphone Allowance
 Clothing Allowance
 Vacation & Sick Days
 All Equipment Provided