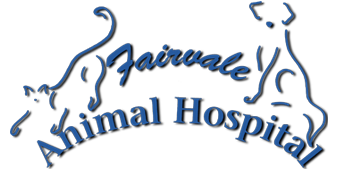 Website Fairvale Animal Hospital
Are you ready to join a team that believes supporting, motivating, and empowering their RVTs are the cornerstones to success? Are you looking for a welcoming work environment where you will utilize all your RVT skills fully? Look no further!
Fairvale Animal Hospital in Rothesay, NB is excited to begin accepting applications from qualified and enthusiastic RVTs. This is an outstanding opportunity to join a well-respected veterinary practice. We recognize how important our Registered Veterinary Technicians are to maintaining the standard of care we strive to provide daily and we value their work life balance.
Our ideal candidate is a team player with compassionate client communication skills, who is detail oriented and thrives in a fast-paced environment. The successful candidate will enjoy fostering long-term relationships with our loyal client base. If you believe in quality, skill and relationships, we want to hear from you!
Our team provides high-quality medical, surgical and preventative care, and takes pride in the commitment we have demonstrated to our coastal community. Our innovative hospital features a pool and underwater treadmill to enhance our rehabilitation therapies. We also offer acupuncture, laser therapy, and Chinese herbal therapy to round out our western medicine. One of our veterinarians is a certified rehabilitation therapist, and would be happy to mentor you if interested.
We are offering a competitive base salary and an employer-paid benefits package that includes medical, dental, vision, and professional services coverage (massage therapy, acupuncturist and more). Paid licensing & membership dues, veterinary discount, & a generous CE package round out our total compensation package. A sign-on bonus to help with moving expenses is also available for out-of-town candidates.
Contact Information: Visit our website at https://fairvaleanimalhospital.ca/ to learn more; submit your CV to Dionne at jobs@p3vetpartners.ca today!