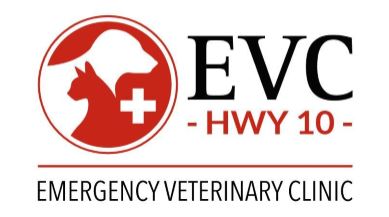 EVC HWY 10
After-Hours Emergency Clinic
Part Time and Casual ER RVTs
Emergency Veterinary Clinic Highway 10, a non-corporate, well-equipped, after-hours only clinic in Brampton requires a few excellent part time and casual Registered Veterinary Technicians to round out our talented and dedicated team.
Practicing Emergency Medicine is a rewarding and interesting way to use and improve your technical and interpersonal skills.
We require RVTs with 2 years of clinic experience and highly developed technical and communication skills. We also have 2nd RVT and "Runner" shifts available that may suit a newer RVT with excellent technical skills, some clinic experience, and a desire to learn.
Shifts are 12-hour Weekend and Holiday days and evenings. Some Weeknight evening "Runner" shifts are also available. A commitment of 1 to 2 shifts per month would be ideal. Some flexibility to trade shifts helps to ensure everyone on the team can enjoy family or social events.
The health, safety and well-being of staff, clients and patients are of utmost importance. We are following a modified protocol. We have closed our waiting room but have a small number of clients accompany their pets for exams, visits, difficult conversations, and euthanasia. Masks are available and encouraged, though not required,  in crowded exam rooms for those who prefer this.
We offer competitive hourly wages, commensurate with experience, uniforms, discounts, and CE opportunities to all part time staff.
Please feel free to ask questions. We look forward to your submission.
evc10cg@gmail.com