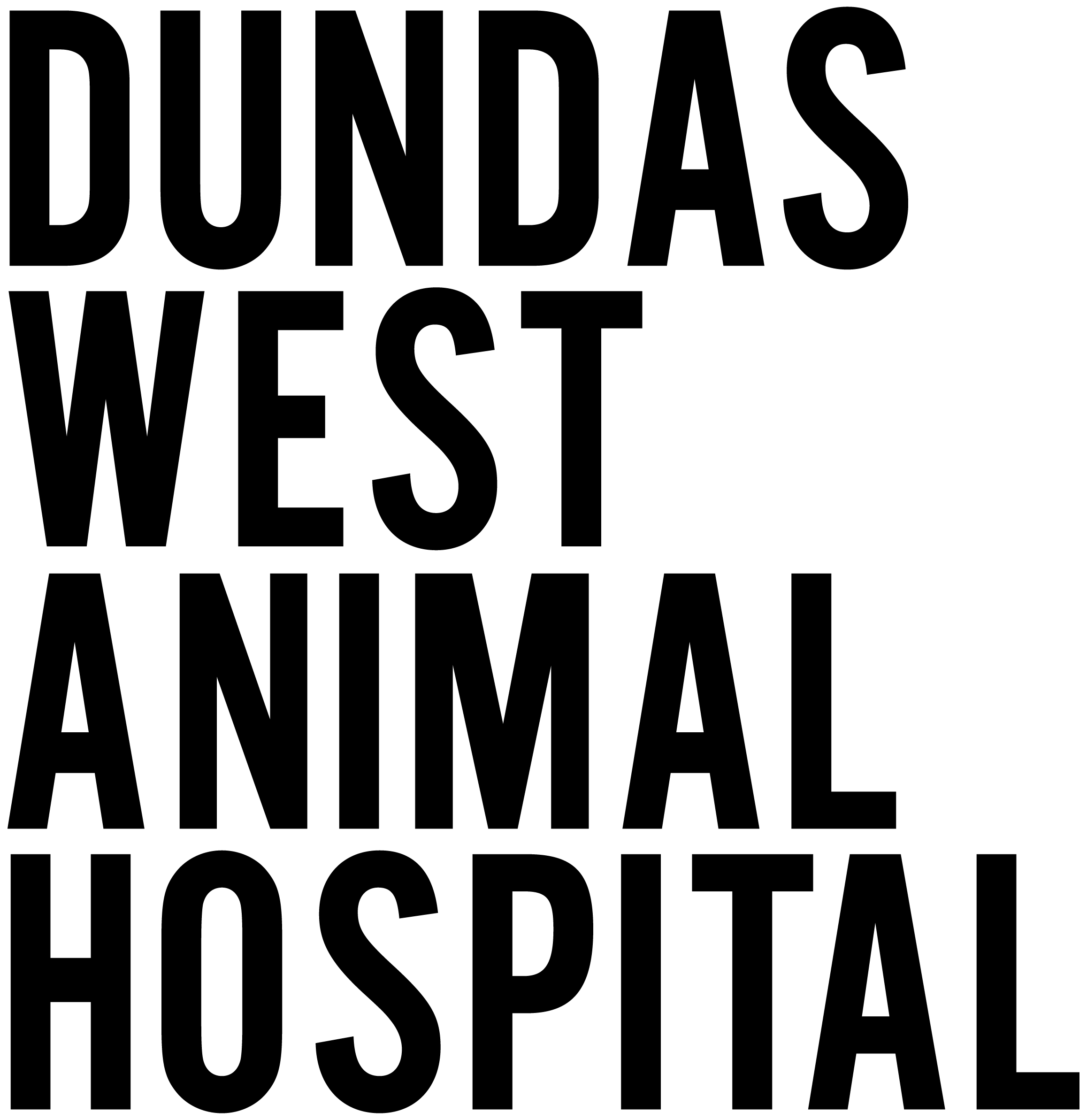 Website Dundas West Animal Hospital
Are you ready to join a team that's not just any ordinary animal hospital?
At Dundas West Animal Hospital, we're a bunch of animal lovers who take the health and happiness of our furry patients very seriously (but not ourselves, we like to have fun too!) We believe in strengthening the bond between pets and their owners, and that starts with creating a positive, supportive and inclusive work environment. Within these walls, we treat one another with respect and dignity, we laugh, we cry, we demonstrate trust, we adapt to change in order to stay current, and most importantly, we take the time to listen to ensure the health and wellness of all members of your family.
We're seeking a fun and talented registered veterinary technician to join our growing family of pet lovers. As a part of our team, you'll have access to all the bells and whistles (aka state-of-the-art equipment) and will have plenty of opportunities to use your skills to the fullest. And with the opening of our new feline-focused hospital, there's room for leadership opportunities too.
We are not just any animal hospital. We are Dundas West Animal Hospital. We want to know what you're all about.
Please forward your resume to rvts@vetstrategy.com
We look forward to hearing from you!
About the Role
As our ideal candidate you will have:
VT Diploma (New grads welcome to apply!)
Passion for what you do every day! Enthusiasm, energy and a positive attitude
The ability to work well in a fast-paced team-oriented environment
Open to learning new things and a desire to develop your skills
Excellent communication and interpersonal skills
WHAT WE OFFER
GENEROUS SIGNING BONUS!!
Competitive compensation ($25-29/hour based on experience and RVT status)
Rotating weekends
Friendly and supportive work environment
A RVT's dream Uniform Policy (2 sets per year)
Continuing education allowance + Exclusive access to webinars and CE Events
Comprehensive benefit plan including medical/dental coverage
RRSP plan with employer matching
We practice fear free restraint methods
We are Feline Friendly certified
Opportunity to advance in your career and career planning
Commitment to the community and to helping pets in need
Competitive medical and pet supply discounts
And much more!!
ABOUT US
Dundas West Animal Hospital is part of the VetStrategy group of clinics. A career with VetStrategy is anything but ordinary! Our work is something we're truly excited about. Every day, we make an impact on the lives of others with veterinary care backed by a team of professionals who love what they do.
From Vancouver Island to Newfoundland, we have opportunities across Canada to fuel your passion. The possibilities are endless for you to do the most meaningful work of your career. Let us help you find your perfect role.
There are jobs and then there's us. This is your moment to do the kind of work you find meaningful. Grab the opportunity to challenge yourself, push boundaries and learn new skills. Surround yourself with peers who will inspire you, and be inspired by you, to shape the future of veterinary care.
You'll be part of a team that supports professional development and you'll be provided with opportunities to grow throughout your career.