Full Time
competitive hourly wage starting at $32/hr increase with experience and specialization CAD / Hour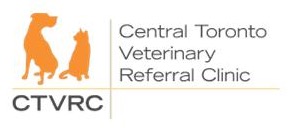 Website Central Toronto Veterinary Referral/Emergency Clinic
We value our team and strive for the best work culture
The Central Toronto Veterinary and Referral & Emergency Clinic (CTVRC/EC) is a premier specialty referral and emergency centre, owned and operated by two Canadian Board-Certified Veterinarians. We pride ourselves on providing the highest quality of care in the areas of surgery, medicine, and emergency medicine. We are committed in our drive to create the best work environment filled with collaboration, respect and fun.
$10,000 SIGNING BONUS OFFERED*
At CTVRC/EC we value our RVTs! We appreciate their time, their work effort and their clinical opinion & expertise. We encourage professional development and mentor ship, working toward competency and comfort delivering advanced procedures including but not limited to thoracentesis, central line placement, advanced anesthesia, and epidurals/regional blocks.
Furthermore, we understand the challenges of the job and the workspace, knowing very well that the job isn't just about the technical skills and abilities. In response to these unique job demands we are working on developing and delivering robust support programs around staff wellness and well-being. We are committed to providing an equal opportunity to all employees and strive to create a diverse workplace. We encourage applications from Indigenous peoples, racialized persons/persons of colour, persons with disabilities, women, LGBTQ2S, and others who help us provide the fulsome veterinary care we strive for. Our clinics rotations are designed to support your health, well being, and work-life balance offering a consistent schedule of 10hr shifts spaced to allow for ample time away from work to live your life.
Job Description
CTVRC/EC is seeking a Registered Veterinary Technician (RVT) to join our clinic as a Lead Surgical Registered Veterinary Technician for our Surgery Department. Working under the direction of the Veterinary Surgeon, you will be delivering full scope surgery services including surgical prep, anesthesiology, and post-op recovery, executing laboratory procedures, radiography, and other advanced diagnostics.
Job Duties include, but are not limited to
Perform advanced anesthesia procedures epidural and other local blocks, and other procedures, based on comfort level and under regular supervision & coaching if required.
Deliver nursing care to in house patients and out-patients including but not limited to TPRs, catheterization, wound management, bandaging, and rehabilitation therapy
Prepare, administer, and/or dispense pharmacological and biological agents to comply with veterinary orders.
Prepare patient for surgical/ medical procedures including calculating & administering pre-med anesthetic, induction and intubation, surgical prep, perioperative care and management, and postoperative care.
Minimum Qualifications: 2 years of RVT experience
Graduated from the Ontario Association of Veterinary Technicians (OAVT) accredited college program
Successfully pass the Veterinary Technician National Examination (VTNE).
Maintain membership with the Ontario Association of Veterinary Technicians (OAVT) in good standing
Demonstrates a collaborative clinical approach and providing appropriate support to other team members
Demonstrated effective communication skills, both written and verbal
Proven excellence in patient care and customer service
Demonstrated respect and accountability in dealing with others
Compensation
Competitive Hourly rate of pay commensurate with experience and/or board certifications
Shift premiums between the hours of 7pm to 7am
Ontario Associate of Veterinary Technician annual dues reimbursement
Continued education support
Comprehensive benefits package health and dental and life insurance, including access to Employee Assistance Program
Discounts on high-calibre pet care and pet food
Paid time off
Uniform(s)
Staff appreciation perks (snack table, team events, etc.)
Salary: Starting from $32.00 per hour, competitive wages based on experience and specialty certification
Benefits: Company events, Dental care, Snack and Coffee/Tea/Drinks, Employee assistance program, Extended health care, Flexible schedule, Life insurance, Paid time off, Uniform, Vision care, Wellness program, Discounted pet care, pet products and medications at cost.
Hours: Shifts are 10 hours, you will work either day shifts between 7am-7pm.
We look forward to meeting you.
Sincerely,
Devon Boyd DVM DACVS, Hospital Director