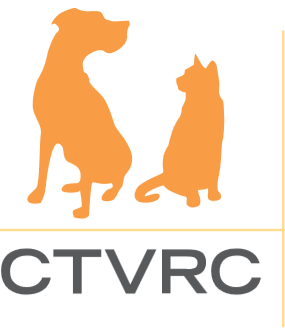 Central Toronto Emergency Veterinary Clinic
The Central Toronto Veterinary and Referral & Emergency Clinic (CTVRC/EC) is a premier specialty referral and emergency centre, owned and operated by two Canadian Veterinarians. We pride ourselves on providing the highest quality of care in the areas of surgery, internal medicine, oncology, and emergency medicine.
Our mission is to lead in the prevention, diagnosis and treatment of medical and surgical diseases. To provide the highest quality of veterinary care to our patients in an environment tailored to meet the needs of our patients, our clients and our staff.
We are committed to providing an equal opportunity to all employees and strive to create a diverse workplace. We encourage applications from Indigenous peoples, racialized persons/persons of colour, persons with disabilities, women, LGBTQ2S, and others who help us provide the fulsome veterinary care we strive for. Our clinics rotations are unique and designed to support your health, well-being, and work-life balance offering a consistent schedule of 8hr shifts spaced to allow for adequate time off.
Job Description
Central Toronto Veterinary Referral and Emergency Clinic is seeking to fill the role of Client Service Representative (CSR). The shift would be from 4pm to midnight Monday to Friday. Our CSRs are important members of the clinic, being the first point of contact for most of our clients and patients. Working under the supervision and work guidance of Veterinarians and/or the HR manager, our CSRs are responsible for providing an excellent client experience which includes appointment scheduling, accepting payments, and answering a multi-phone line system and liaising with hospital staff to support providing top veterinary medical care.
Job Duties include, but are not limited to
· Greet clients and appointment scheduling
· Prepare appropriate forms and certificates for signature
· Filing and retrieving of medical records
· Perform basic invoicing, billing, payment on account procedures
· Answer and direct phone calls on a multi-phone line system
· Liaise and request records and supporting information from referring/primary care veterinary facilities
· Maintain basic cleanliness and orderliness of reception waiting area
Minimum Qualifications
· High School diploma; completion of post-secondary medical administration program preferred
· 2 years reception or related experience required
· 1 year of veterinary experience preferred
· Demonstrated customer service experience in a fast-paced environment
· ·Demonstrated excellent communication skills, both written and verbal
· Experience with scheduling software and Microsoft suite (e.g. Word, PowerPoint, Excel)
· Conflict resolution skills
· ·Demonstrated teamwork and collaboration
Compensation
· Hourly rate of pay commensurate with education and experience
· Comprehensive benefits package, including access to Employee Assistance Program
· Staff Pet Allowance
· Uniform(s)
· Paid sick days
· Staff appreciation perks (snack table, team events)
In accordance with the Accessibility for Ontarians with Disabilities Act, 2005 and the Ontario Human Rights Code Central Toronto Veterinary Referral & Emergency Clinic will provide accommodations throughout the recruitment and selection process to applicants with disabilities. If selected to participate in the recruitment and selection process, please inform Human Resources of the nature of any accommodation(s) that you may require in respect of any materials or processes used to ensure your equal participation.
You will be contacted if we believe your skills and experience will make you successful in the role. If you are selected to move forward, the process will include interview and/or assessments and reference checks.