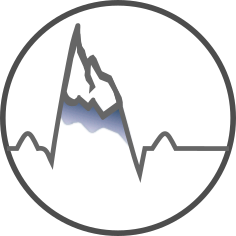 Website Cascade Veterinary Clinic
Compassion. Healing. Innovation.
The veterinary industry has a dirty problem: a suicide rate more than 4 times the national average. Poor wages, long hours, crammed schedules, chronic under-staffing. Survey after survey, we find out the same things about what RVTs want. Recognition that they are highly trained veterinary medical professionals and a job description and wage that reflects that. An end to unpaid overtime while they "finish up a few things" at the end of their shift. A desire to provide thorough & compassionate care but no time to do it in a 10 minute appointment. An industry that keeps telling them we can't possibly make things any better because we've spent so much time marketing low-cost services, that the low-wage/high-volume practice model is the rut we're now stuck in. We're here to shake things up.
At Cascade Veterinary Clinic, our mission is to fix the veterinary industry. For the people who work in it, for our patients, and for their people:
We acknowledge and appreciate our RVTs for the educated, highly skilled veterinary professionals that they are. You'll spend your time using your skills to their full potential – running diagnostics, monitoring anesthetics, recovering patients, performing treatments at the direction of a vet, and educating clients. We have a highly trained team of assistants and kennel attendants to help with patient restraint, cleaning and disinfecting. You'll never be expected to work unpaid overtime, and we highly value work-life balance such that even paid overtime isn't something that will be expected often. We value and encourage continuing education and professional growth. And we pay much better than average.
As veterinary professionals, we all want to provide what's best for our patients. We don't want to miss that ominous lump during a rushed vaccine appointment. We want to get the diagnosis right the first time. We want to ensure that anesthesia and surgery are not only safe, but comfortable. We want to also take the time to provide a caring bedside manner for our patients, as well as the time to ensure our clients are properly informed and educated. We want to make sure that pet owners leave each appointment with a proper understanding of their pet's health and the education they need to make informed choices. Unfortunately, no one can provide this in the framework of a 10-minute appointment schedule, or during a rushed, cost-cutting bargain spay or neuter. The patient doesn't win in this model of practice. Neither do the clients who leave feeling rushed and uninformed. Veterinary staff certainly don't see a benefit. So we do things differently. Vaccine appointments are always booked to a full 30 minutes. Spending the extra time ensuring our patients are comfortable and our clients are well informed is a priority. Surgical recovery is never rushed. Patient safety isn't compromised in the name of saving time.
Survey after survey finds that a majority of pet owners consider their pets to be not just friends, but family members. They don't want value-priced veterinary care, they want good veterinary care. It's our responsibility, as an industry, to educated them as to what good veterinary care entails. To help them understand what's in their pets' best interest. They don't want to be told that additional pain medication following surgery is optional (i.e. not that important) if it is, actually, really important for their pet's welfare and quick recovery. They don't want a cheap and rushed vaccine appointment if it means no one tells them about their pet's advanced dental disease or finds that enlarged popliteal lymph node that's actually lymphoma. So we slow down, take the time to listen, and take the time to explain. Our clients are grateful.
The funny thing? We don't actually have to charge an ultra-premium price for our services to spend the extra time and attention, or to pay the wages RVTs should be earning. We just don't advertise ultra-low-cost this or free that. We recommend the diagnostics that are necessary without the fear of "price shock." We advocate for our patients and why they should receive the benefits of pre-anesthetic testing or adequate pain control. We offer health plans and payment plans. And for those who truly are disadvantaged, we administer a small charity fund to provide urgent and emergency care for their pets in times of need. The end result is that our clients are loyal and satisfied, our patients are comfortable, and our staff enjoys better working conditions and compensation that's actually appropriate for their education and responsibilities. We don't need to rely on "free pizza" or "extracurricular staff yoga" to retain our staff, because if they want pizza or yoga, they can actually afford it. (However: free funny socks are too firmly rooted in our workplace enjoyment to eliminate, even if you can afford your own damn socks!)
Interested in joining our team? Of course we're hiring. Who isn't? If you think our practice model sounds like something you could enjoy (hopefully for more than the 2 year average lifespan of an RVT's career…), here are some specifics for a full-time position:
starting wage $24-$28/hour – new grads encouraged to apply
3 weeks paid holidays
employer-paid health plan

extended medical
chiropractic/massage
dental
vision
life insurance

uniforms and clinic footwear provided
BCVTA dues paid
generous $600 annual CE allowance
re-location bonus of $1000 to offset cost of moving
first two weeks accommodation paid
strong mentorship and tons of clinic-specific training material to help you hit the ground running
mixed practice with >80% small animal, approximately 15% equine, and some hobby farm work.
Our clinic is rapidly growing, with a strong focus on innovation and technology. We use eVet practice management software. Our x-ray isn't just digital, it's high-def. We have in-clinic ultrasound, Idexx blood analyzers, Cardiopet ECG, digital dental radiographs, fibre-optic piezo dental cart, anesthetic monitoring with ETCO2, ECG, BP, SPO2. We see a high proportion of emergency and urgent care cases, and perform a lot of interesting soft tissue and some orthopedic procedures. While we of course do vaccines, spays and neuters as well, you won't get bored from a monotony of them.
Send your resume and cover letter to Dr Lynn Smart-Ridgway at vets.cascadevetclinic@gmail.com. Find out more about our amazing team and our practice at www.cascadevetclinic.ca.