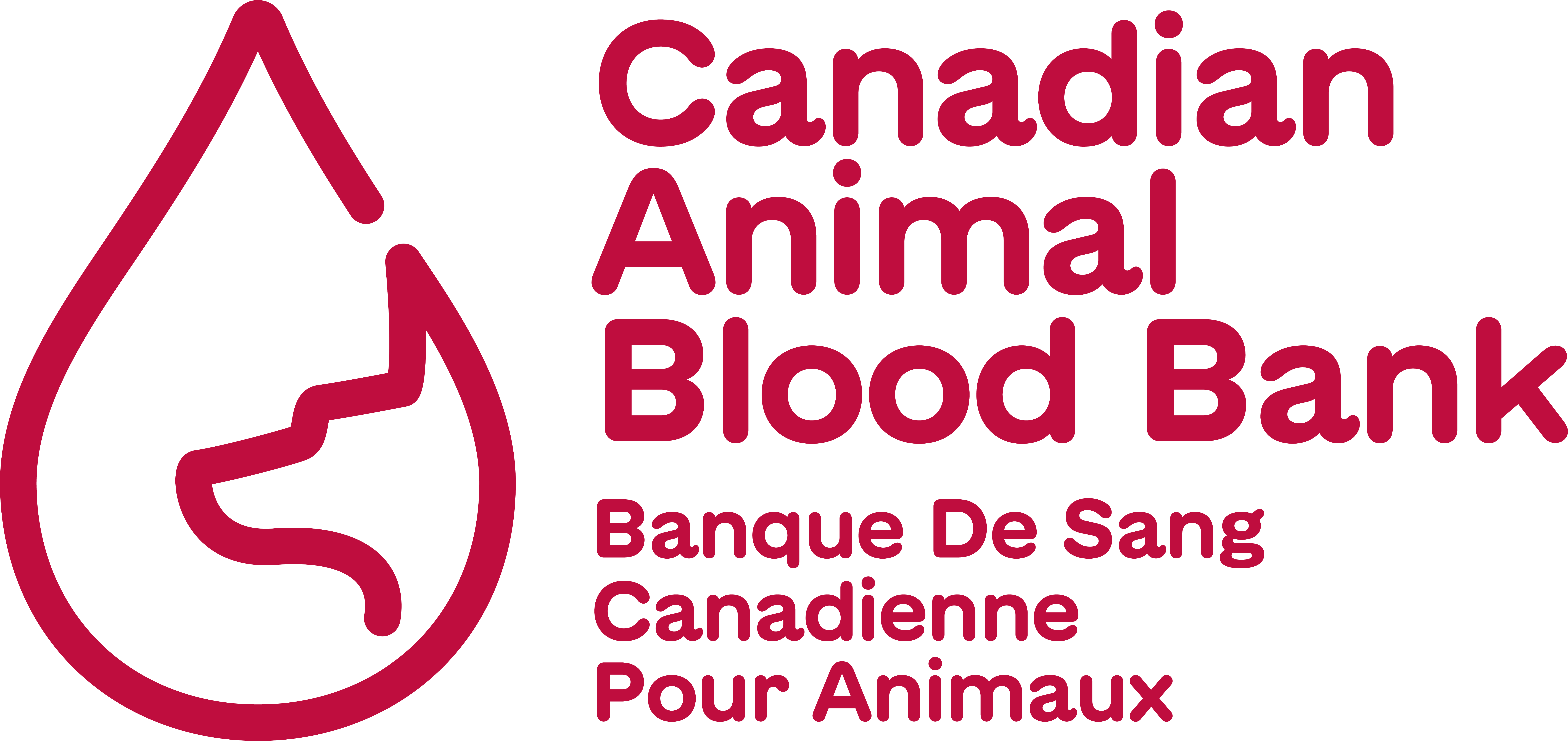 Website canadiananimalbloodbank Canadian Animal Blood Bank Inc.
We save dogs' lives.
The Canadian Animal Blood Bank is a not-for-profit (CRA registered) corporation that saves the lives of dogs across Canada by supplying high-quality blood products to veterinarians and by leading education in transfusion medicine.  The CABB is looking for a Registered Veterinary Technician to join our Ontario team in Ottawa as a Regional Unit Manager (RUM).  This full-time position is unique and flexible and is supported by a team of RUMs across Canada.
Do you enjoy phlebotomy? If so, you will enjoy the satisfaction of collecting a unit of blood from the jugular vein in less than 5 minutes! Do you have a love for the human-animal bond?  This is essential because our much-loved donors are accompanied by their families while they donate. You will be witness to just how far a soothing voice and familiar touch can help our donors feel at ease. How about mentorship? The veterinary community is hungry for knowledge about animal blood banking and transfusion medicine. You will have the opportunity to be an information source for them.
The Canadian Animal Blood bank is looking for someone with communication, technical, and organizational skills. We need a self-starter that can multitask while recruiting donors, scheduling donor clinics, and building relationships in the community. Quality Assurance is of the utmost importance and we promise to put your QA skills to use as you collect, process, and ship our products across Canada.
Principal Duties
Engage veterinary clinics to be CABB host sites
Schedule donor clinic dates and donor appointments using the CABB donor database
Develop a volunteer network for your region
Attend all scheduled blood donor clinics and be responsible for equipment set up, take down, and clean up of each clinic
Perform jugular venipuncture collections. The CABB will provide sufficient training to enable the Regional Unit Manager to conduct all facets of their work according to CABB Standard Operating Procedures
Liaise with donor collection sites to ensure satisfaction with CABB activities on their premises
Process blood into components
Package and ship customer orders in accordance with CABB Standard Operating Procedures
Enter complete and accurate data into CABB's NEO software in a timely manner
Mentor and support the veterinary community in transfusion technology
Qualification Requirements
Registered Veterinary Technician (preferred 5 years practical experience)
Sales experience is an asset
Motivated and able to work flexible hours as necessary, including some weekends and evenings
Professional and responsible with exceptional interpersonal skills
Working knowledge of database software programs, spreadsheets, and general office procedures
Drivers' license with an insured vehicle for transportation
Internet access. Data and databases are maintained by CABB online and employees are responsible for acquiring the reliable bandwidth necessary to access this data.
Competitive salary with benefits available.
If you are looking for meaningful employment that makes a difference and we sound like your perfect match, please send your cover letter and resume with 3 references to: admin@canadiananimalbloodbank.ca
Please submit your full application by January 31, 2023.