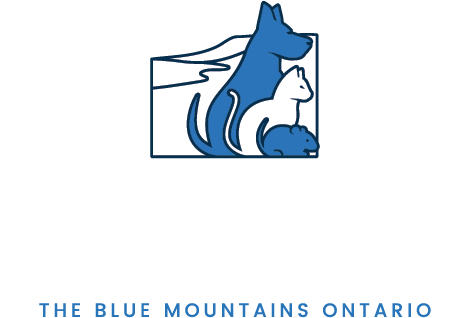 Website Blue Mountain Veterinary Servies
Position: RVT
Hospital: Blue Mountain Veterinary Services
Location: Collingwood, Ontario
Term: Full-time Employment
Description: Amazing RVT opportunity in Collingwood!
Are you searching for an opportunity to fully utilize your RVT skills and join a truly cohesive team that understands the power of positivity? Are you looking for the experience of a lifetime in a stunningly beautiful location? Search no further!
Blue Mountain Veterinary Services is seeking a friendly and compassionate RVT that would like to practice team-based medicine at a gold standard. Ski in the winter! Swim in the summer! Seize this rare chance to relocate to the quaint community of Collingwood on the shores of Georgian Bay and advance your career!
Our team is truly one-in-a-million. We laugh and have fun together every day, so it's important that we identify someone with a cheerful and amiable disposition that shares our enthusiasm for convivial teamwork. We take pride in the dynamic and supportive culture we have fostered, and look forward to nurturing the establishment of our next colleague and friend. If you are looking for a progressive environment where each individual is heard, and recognized for their unique contributions, we'd love to talk.
Blue Mountain Veterinary Services is a modern, spacious, fully-equipped hospital with everything from ultrasound to laser therapy. Our hospital serves the Blue Mountains, Collingwood, Thornbury and beyond, and literally sits atop Blue Mountain (with stunning views of Georgian Bay).
You will be scheduled for 32-40 hours over 4 or 5 days, and there are No On Call responsibilities, a compliment to our commitment to work-life balance.
Collingwood rests in an area renowned for its wild beauty, waterfalls, picturesque hiking trails along the Niagara escarpment, and 4 distinct seasons. Kayakers, scuba divers, and paddle boarders soak in the summer sunshine on Georgian Bay. Wildlife photographers, artists, and hikers favor the Fall's changing colours, and with Blue Mountain's slopes just 15 minutes from the clinic, snowboarders and skiing enthusiasts alike enjoy superb snow conditions amid the winter months. Experience all the outdoor activities Collingwood has to offer, as well as great restaurants and shopping. Our vibrant community has something for everybody. Collingwood offers an escape from traffic, long commutes, and expensive property prices. It is the type of place that offers acres of affordable property for pets, within a 15-minute drive of town.
Key Duties & Responsibilities
Communicate in a compassionate and professional manner with clients and fellow veterinary care team members using efficient oral and written communication skills.
Administer and analyze diagnostic tests (hematology, clinical chemistry, cytology, urinalysis, etc.) utilizing appropriate equipment and techniques.
Assist Veterinarian with surgical and therapeutic procedures. Utilize gold-standard patient care techniques, ensuring operating room environment complies with all aseptic standards and protocols.
Administer and monitor anesthesia and analgesia in accordance with the veterinary scope of practice and provincial laws governing the RVT profession.
Provide excellent veterinary nursing care in a professional and ethical manner through the synthesis of veterinary theory, principles and concepts (including Fear Free techniques) within the scope of regulations dictated by the provincial governing laws of the profession.
Document and maintain accurate veterinary medical records, following regulated procedures and standards.
Operate and maintain state-of-the-art veterinary medical equipment, following health and safety regulations in accordance with veterinary profession standards.
Execute and evaluate quality diagnostic images utilizing knowledge of theory, principles and concepts.
Perform dental procedures in compliance with professional veterinary industry standards, employing an in-depth knowledge of dental structures, conditions and lesions, causes and stages of diseases.
Manage multiple priorities simultaneously in a fast-paced environment.
Maintain an appropriate inventory of all medical supplies as determined by veterinary office inventory control procedures.
Maintain and support a collaborative work environment and assist other staff members as required.
Total Compensation – We recognize how critical RVTs are to providing the best possible medical, surgical, and preventative medicine. We prove this by supporting your personal, financial, and professional growth through:
A Competitive Wage Rate
A Comprehensive Health Benefits Package (Medical, Dental, & Vision premiums paid by clinic)
Professional Services Coverage (chiropractor, massage therapist, physiotherapist, acupuncturist and more)
Enhanced Mental Health Practitioner Coverage
P3 Pawsitive Health & Lifestyle Spending Account
Unlimited Continuing Education (CE) funds for advanced professional development plus three days of paid leave to attend CE
Employee Assistance Program
Paid Licensing & Membership Dues
Paid Vacation Time
Paid Sick & Personal Emergency Days
Generous Veterinary Discounts (75% off services for your own pets, and an extended family and friends discount)
Clothing Allowance
Relocation Allowance to assist with moving expenses can be arranged for out-of-town candidates
We are an equal opportunity employer and are committed to providing a respectful, inclusive, and diverse workplace.
Contact Information: Check out our website at www.bluemountainvet.ca and when you like what you see, contact Dionne at jobs@p3vetpartners.ca to learn more.