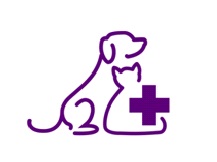 Website Bayview Wellington Veterinary Clinic
Looking for an enthusiastic RVT to join our small animal practice!
Bayview Wellington Vet Clinic is a companion animal practice focused on improving the quality of life of each of our patients. We have a special focus on dentistry, anaesthesia and pain management. We pride ourselves on the great care we take with our patients, our clients and our employees' alike. Our bright, clean and up to date facility is an uplifting and pleasant place to spend time.
We offer a very competitive compensation package which includes perks such as CE allowance, staff discounts for pets, paid OAVT dues, signing bonus and team uniforms.
Work/life balance is very important to us!  We are not open weekends and most days we are open from 9:00am-5pm.
New grads are welcome to apply and will be mentored by our amazing team to build their skills. We will also pay for your VTNE exam!
If you are interested in joining our team please email your resume to manager@bayviewwellingvet.ca