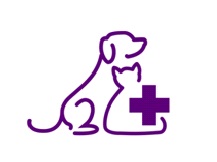 Website Bayview Wellington Veterinary Clinic
Are you a dynamic, outgoing and caring Registered Veterinary Technician with a strong interest in advanced anesthesia and veterinary dentistry?  If so you are EXACTLY what we are searching for.
The Bayview Wellington Veterinary Clinic is a small animal, general practice in Aurora that also accepts advanced dental referral cases.  We offer an exceptional high level of customer service to our clients and are currently searching for another full-time member to add to our growing team.
The successful candidate will utilize ALL of their technical "talents" in a variety of settings.  Are you skillful at performing radiographs, venipuncture, catheterization and managing patients under anesthesia?  Are you passionate about patient care and comfort?  Do you have a burning desire to help owners care for their pets?  If your answer is yes, then please apply!
Our ideal candidate will also possess excellent interpersonal and communication skills to be able to effectively communicate with all our wonderful clients.
We offer all staff a uniform and CE allowance, employee discounts, and competitive compensation based on experience, but will also consider new graduates.
Please forward your cover letter and resume to manager@bayviewwellingtonvet.ca
Deadline for submission is March 30th, 2021.
Please note only those successful candidates selected for an interview will be contacted.