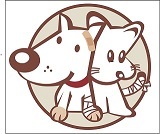 Website Abernant Vet Services
We are a family owned practice.
We are looking for a full-time RVT to join our team, at a one and half veterinarian small animal practice, located in Stayner. We are open Monday to Friday, with no evenings or weekends required.
Our RVTs are fully utilized to maximize their skillset, with minimal reception and cleaning duties required. We have an in-house lab, digital radiography, and a dedicated surgery day per week.
We offer paid OAVT dues, a benefits package, and your uniform is provided. Wages start at $25.50/hr, based on experience level.
The practice is located on a horse farm where you can enjoy a walk on your lunchbreak. We prioritize work/life balance and believe that teamwork is paramount to the success of the practice and care of our patients.