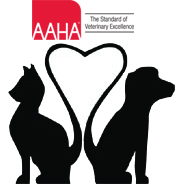 Website Westway Animal Clinic
We Value and Respect Our RVTs
Here's some advice…Find a place that will take your happiness and personal growth seriously. That's what we do. So, what about you?
You want to contribute on a daily basis, reflecting on your day and knowing that you truly helped animals and their people. You want to work with like-minded veterinary professionals who can have fun while doing work they can be proud of. You are enthusiastic and self-motivated with excellent communication skills; all you need is a place to work your magic.
We are an established, AAHA-accredited, small animal clinic in West Toronto (Etobicoke) looking for a full-time RVT (new grads welcome). We are all about progressive care for our patients – you don't need to know everything, but you have to be willing to learn! Traditional Chinese Veterinary Medicine (acupuncture, herbal medicine) and rehabilitation (including a fancy new laser that YOU get to use) are our latest endeavors. We are happy to mentor and enjoy learning and growing together – it's what enables us to be a strong and compassionate team.
Talk to us about a schedule that makes sense for you, and be excited by the idea that we fully utilize and respect our RVTs. We know that your presence makes our whole team stronger and we are determined to set you up for success.
Obviously, competitive wages, health benefits, discounted pet care, paid professional dues, uniforms and CE are part of the package. What does competitive mean? It means making sure you can thrive – another reason we are including a signing bonus for successful candidates.
But we believe seeing is believing, so check out the video that a few of our awesome RVTs put together in hopes of finding a new RVT to join our team. Click on the link  https://www.youtube.com/watch?v=Ns53jU3piTw (yes, there are bloopers!) and then email your resume to our Practice Manager Diana Korol at joinwestway@gmail.com.