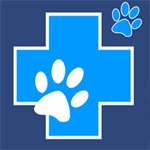 Website Pond Mills Animal Hospital
Registered Veterinary Technician in small animal practice.
We are seeking a full time and a part time to fill our positions. The candidate must be friendly, enthusiastic, service-oriented team player with excellent communication skills and a keen interest in providing an enjoyable client experience. We are located in London and offer a full service hospital.
Our RVTs perform history taking and TPRs on all patients, admit surgeries, perform dental procedures, monitor patients undergoing surgery and anesthesia, and perform laboratory duties including cytology, bloodwork, urinalysis etc.
Required Education, Skills and Qualifications
Candidates must be Registered Veterinary Technicians. Experience is ideal but not a requirement. Strong technical skills and great interpersonal skills are an asset.