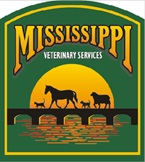 Website Mississippi Veterinary Services
Are you looking to join a friendly, inclusive, and experienced team that will welcome you with open arms? Are you looking for a supportive, engaging, and collaborative environment where RVTs are utilized fully? Well look no further!
Mississippi Veterinary Services in Pakenham (40 minutes west of Ottawa) is looking for a part-time RVT to join our work family.  There is the possibility this position will evolve into continuous full-time employment, contingent on business need and strong incumbent performance. Our Vets and RVTs work cohesively in our bright spacious facility. We're fully equipped with an in-house laboratory, surgical suite, dental suite, digital & dental X-ray, ultrasound, & surgical & therapeutic laser.
Our ideal candidate is a team player with excellent communication skills, a multi-tasker, self-starter and someone who is always looking for ways to improve the patient experience.  Our doctors practice progressive medicine so we want to find an RVT who evolves as quickly as we do! We want to support our RVTs in roles that make them feel proud. If you are looking for a progressive environment where each individual is heard, and recognized for their unique contributions, we'd love to talk. New graduates are welcome to apply too, as we have a supportive team eager to provide mentorship.
We are an equal opportunity employer and are committed to providing a respectful, inclusive, and diverse workplace. If you require any assistance, please do not hesitate to let us know.
Contact Information: Visit our website at https://mississippivet.ca/to learn more; submit your CV to Dionne at jobs@p3vetpartners.ca