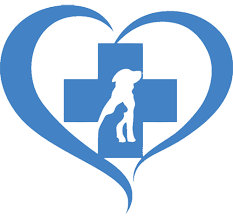 Website Lakeshore Road Animal Hospital
Providing gold-standard care in a fun, family-like environment!
Lakeshore Road Animal Hospital is currently looking for a Registered Veterinary Technician to join our growing and dynamic team!
We are a spacious small animal veterinary practice located in the beautiful Bronte Village area in Oakville. Our hospital uses our amazing RVTs to their fullest potential! Our state of the art facility is fully equipped with the latest advances in veterinary technology, including on-site blood machines, urinalysis machines and digital x-rays, including a digital dental x-ray machine in our separate dental suite.
The successful candidate must be a team player with strong communication skills, a friendly personality and be a motivated and flexible individual who is able to multitask and assist with the many various roles in the practice.
As a new team member, you will have the opportunity to work with and learn from other RVTs and support staff, as well as work closely with our wonderful DVM and specialists. If you want to expand your knowledge and skill set, while working in a family-like environment, alongside a friendly and knowledgeable team, Lakeshore Road Animal Hospital is the place for you!
While previous experience in a Veterinary Hospital and with AviMark is an asset, our RVTs provide the necessary tools, training and resources to help you succeed. New grads welcome to apply!
Wages commensurate with experience. Health, dental and vision benefits package available for all full time employees. Flexible schedule and OAVT dues paid for!
If interested, please send your resume and cover letter to the hospital manager, Taylor, via email at taylor@oakvillevets.com.