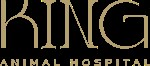 Website King Animal Hosptal King Animal Hosptal
Leading With Care
About King Animal Hospital
King Animal Hospital is a ground-breaking, newly constructed Referral and 24 x 7 Emergency Hospital for both equine and small animal. A 55,000 square foot facility, a serene and peaceful work location situated on 50 acres with walking trails in King City, Ontario.
The hospital will house all specialty referral services under one roof including but not limited to: surgery, neurology, oncology, radiology, ophthalmology, cardiology, internal medicine, dermatology, dentistry, nutrition, and rehabilitation.
As a practitioner you will be able to know more, do more and save more lives through collaboration with a multidisciplinary team and leading diagnostics including 1.5 MRI (Siemens) or equine, 3 T M CT scan small animal:  GE, CT scan equine with robotic arm, (C-arm small animal), x-ray and ultrasound, in house lab and radiology.
About this Position
We are currently looking for full time permanent Registered Veterinary Technicians of all levels for both small animal and equine. We are seeking Leads for Equine and Small Animal and all levels of RVTs. New Graduates are welcome! Specializations are highly desired.
Depending on the level of your role you will report to the Chief Medical Officer or Lead Registered Veterinary Technician and work closely with DVMs, Medical Specialists, and Client Relations team.
You will work in a challenging, fast paced environment with work that is at times unpredictable and will work on interesting cases. Alignment in specialty areas will be dependent on experience, education, and interest.
Our Registered Veterinary Technician Team is supported by strong base of Animal Care Associates, Client Ambassadors, Client Facing Management, Front Office Reception and Call Centre staff to ensure you can focus on what you love.
The shift schedule will be 10-hour shifts with a compressed work week of 4 days. The days will rotate, and some weekends will be required.
Primary purpose of the role is to ensure compassionate and highest level of professional care of patients at the hospital.
Responsibilities:
Provide excellent personalized client services and education.
Triage pets upon arrival to the facility, coordinating immediate care for all emergencies.
Evaluates new animal intake conditions and reviews medical history.
Monitor patient flow from check in to discharge.
Conduct patient exams and assessments
Prepare patient and assist DVM's and specialists in all areas of practice which may include but is not limited to surgery preparation, venous punctures, IV, catheters, blood draws, anesthetic delivery and monitoring, diagnostic radiographs, MRI, CT scan, diagnostic laboratory tests, EKGs, dental procedures, rehabilitation procedures, and client education and support.
What you'll bring:
·        Registered Veterinary Technician (in good standing) is required.
·        Clinical experience preferred
·        Ideal intermediate to senior candidates will have at least four (4) years of experience as a Registered Veterinary Technician; and a minimum of two (2) years of experience in a Referral or Emergency hospital. Strong asset if you have specialization in core referral area but not required.
·        Experience with equine and or exotic small animal is an asset.
·        Enthusiastic about animal health care.
·        Excellent communication skills, people skills and emotional intelligence.
·        Strong professionalism, judgement, problem solving attention to detail and conflict management skills
·        Knowledge of EZVet and IDEXX is beneficial
Benefits & Perks:
Peaceful and serene work environment on 50 acres with walking trails, corporate gym, and vertical food garden for staff.
Large referral hospital – multi-disciplinary team
Competitive base pay
RRSP matching to support your retirement goals
Comprehensive benefit package including extended health care, vision care, and dental.
Annual education fund, CE education, inhouse mentoring and education,
OAVT fees and dues.
Wellness supports including on staff Social Worker
Discounts for companion animal services and retail products.
Ability to commute:
King City, ON: reliable access to a car is necessary as there is no public transit near our facility