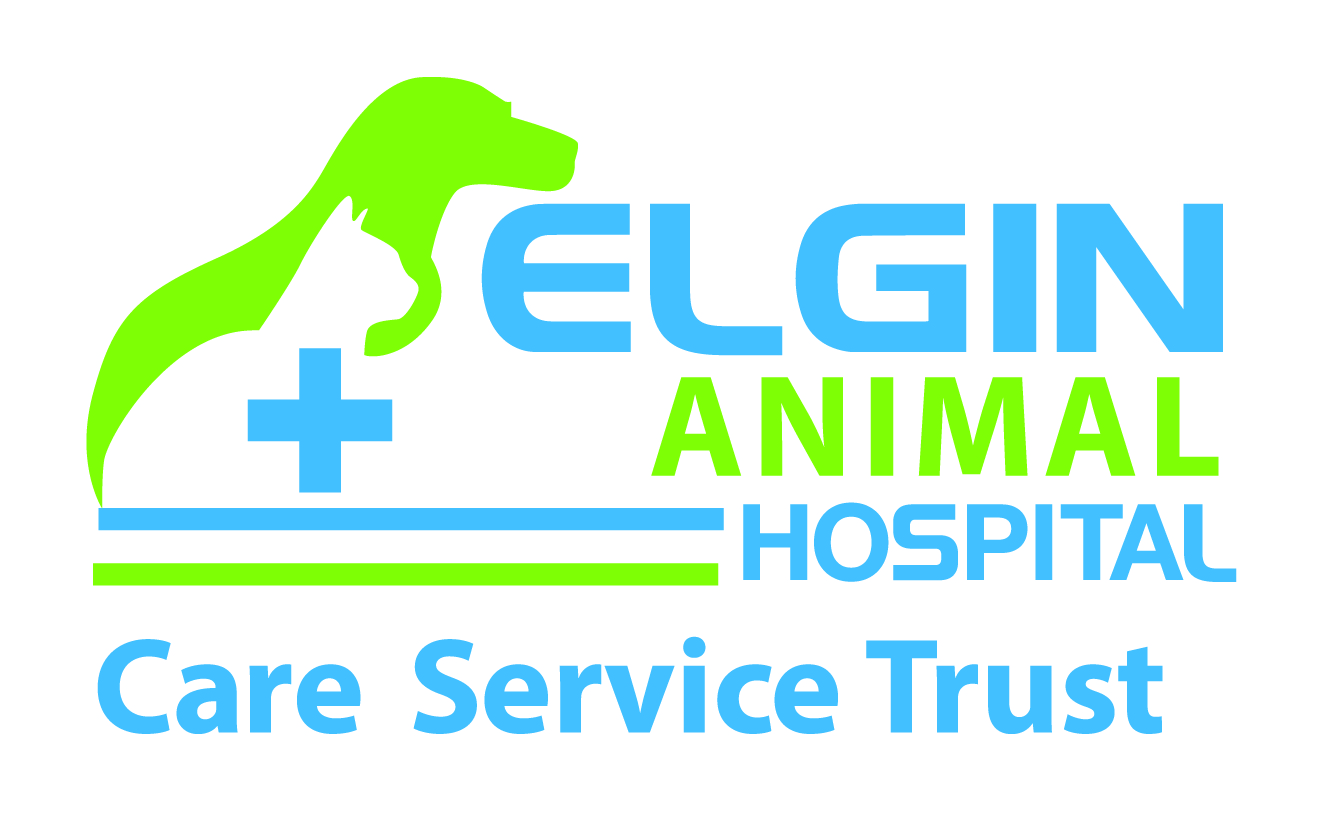 Website Elgin Animal Hospital
Are you passionate about animal care, particularly when it comes to our canine and feline friends? Are you looking for a dynamic and supportive team to nurture your skills and professional growth? Elgin Animal Hospital may be the perfect place for you!
Who We Are 
At Elgin Animal Hospital, we pride ourselves on being more than just a veterinary clinic; we are a close-knit community of dedicated professionals who share a common goal – to provide exceptional care to our furry patients and their loving owners. Our commitment to excellence and our passion for animal welfare set us apart.
Why Choose Elgin Animal Hospital: 
Mentorship and Growth: Our team is comprised of four experienced RVTs and three knowledgeable DVMs who are eager to mentor and teach. Whether you're a seasoned RVT or just starting your career, there's always room to learn and grow here.
Special Focus on Feline Friends: We are the veterinary partner for a local cat rescue, where we handle over 700 cats annually. Join us to delve into the world of shelter medicine, gaining valuable experience in managing a high volume of vaccines, spays, and neuters.
Team Bonding: We understand the importance of work-life balance and team cohesion. Our monthly "Time Out Tuesday/Thursdays" allow us to unwind and bond through team-building activities like beach days, pumpkin carving, and community events like the Terry Fox Walk. We also make sure to hang out after work hours at least once a quarter.
Continual Learning: We foster a culture of growth through lunch and learn sessions, client and staff contests, and a strong focus on mental health. Plus, our lunchroom is always stocked with treats to keep those energy levels up!
Your Role as an RVT: 
As an RVT at Elgin Animal Hospital, you'll play a vital role in providing compassionate care to our patients. You'll handle each animal with care, going the extra mile to comfort and reassure them during their visits. Your attention to detail in maintaining a healthy and safe environment will be exemplary.
One of our standout qualities is our dedication to client education. You'll take the time to explain medical conditions, treatment options, and preventive measures to pet owners, fostering trust and empowering them to take an active role in their pets' health.
Our candidate must have: 
Veterinary Technician Diploma
New grads are welcome to apply
Passed the VTNE or will soon be passing the VTNE
Good standing with their provincial regulatory association
We are seeking candidates who possess the following qualities: 
Quick learner
Good time management
Confident
Work well as part of a team
WHAT WE OFFER   
Competitive compensation (Starting $21-$25/h, depending on experience)
Annual Performance Reviews and ability to develop in your profession
Various Team Building Activities
Friendly and supportive work environment
Mentorship Opportunities
Continuing education allowance + Access to exclusive webinars and CE events
RRSP package
Commitment to the community and to helping pets in need through the Oscar Fund activities
INDUSTRY LEADING medical and pet supply discounts
And much more!! 
Join Our Community: 
Our sense of community and teamwork is at the core of our success. You'll collaborate seamlessly with our dedicated staff, ensuring that every aspect of the clinic runs smoothly. Your dedication and passion for animals will be met with warmth, expertise, and unwavering support from the moment a pet and their owner walk through our doors.
Join Elgin Animal Hospital and be a part of something truly special – where your passion for animal care and growth as an RVT are celebrated! 
About Us 
Elgin Animal Hospital is part of the VetStrategy group of clinics. A career with VetStrategy is anything but ordinary! Our work is something we're truly excited about. Every day, we make an impact on the lives of others with veterinary care backed by a team of professionals who love what they do.
From Vancouver Island to Newfoundland, we have opportunities across Canada to fuel your passion. The possibilities are endless for you to do the most meaningful work of your career. Let us help you find your perfect role.
There are jobs and then there's us. This is your moment to do the kind of work you find meaningful. Grab the opportunity to challenge yourself, push boundaries and learn new skills. Surround yourself with peers who will inspire you, and be inspired by you, to shape the future of veterinary care.
You'll be part of a team that supports professional development and you'll be provided with opportunities to grow throughout your career.