Full Time
$52,000 - $60,000 / year CAD / Year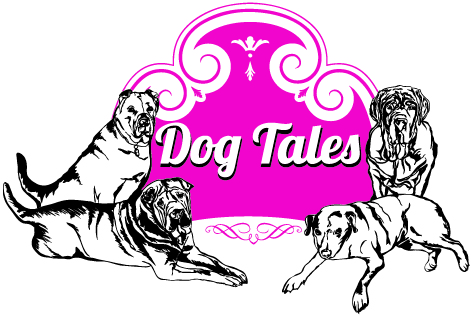 Website Dog Tales Rescue
A world-renowned Dog Rescue and Horse Sanctuary
About Dog Tales
Dog Tales is a world-renowned dog rescue and farm animal sanctuary set on an idyllic 50 acres of green fields, rolling hills, and wooded areas in King City, Ontario. The facility comes complete with a well equipped RVT office as well as walking trails, therapy pools, outdoor play areas and a grooming spa. The picturesque and quiet location is the perfect setting for abused and neglected animals to heal and be rehabilitated while they wait for forever homes.
About This Position
We are currently looking for a full-time, permanent Registered Veterinary Technician (RVT) to join our skilled team of animal care professionals. Our RVTs work together with the on-site staff as well as with outside specialists to provide medical care to rescue animals that have been neglected and/or abused (primarily dogs and cats).
It is assumed that any RVT is interested in the wellbeing of animals and there are amazing people doing this job in our communities. This role asks for an even deeper commitment to compassion, sensitivity, and patience that is a foundation for working with animals that have suffered, often at the hands of humans.
The ideal candidate will possess excellent technical skills. Our new RVT will enjoy the challenge of unpredictable days while maintaining consistency in the daily routines. Rescue work sometimes involves intake of multiple animals at a time. Therefore, an ability to truly collaborate with others by both leading and following to ensure safe and smooth organizational plans is essential.
Responsibilities:
Working alongside our current RVTs, the duties and responsibilities are as follows:
Evaluate new animal intake conditions and review medical history including diagnostics;
Communicate with adoptive families over the phone, email, and in person regarding past medical history and medical plan moving forward (if required);
Physical examinations and assessments;
IV catheter placement, venipuncture, cystocentesis;
Perform in house diagnostics;
Other duties as required
What You'll Bring:
Minimum 4 years of experience as an RVT;
Clinical experience is preferred ;
Referral and emergency experience is an asset;
Shelter experience is an asset;
Knowledge of Avimark and IDEXX is beneficial;
Valid Driver's License (G) & access to a vehicle (required).
Benefits:
We are offering above industry pay and a full benefits package including:
Extended benefits package;
Free daily staff lunch & dinner;
Paid vacation time and sick days;
Employee appreciation events;
Continuing education;
Paid OAVT dues.
Schedule:
This position requires coverage for daytime (7am-4pm) and evening shifts (12-9pm), as well as availability on weekends and holidays.
Ability to commute:
Located in King City, ON, therefore reliable access to a car is necessary as there is no public transit near our facility.
Salary: $52000-$60000/year