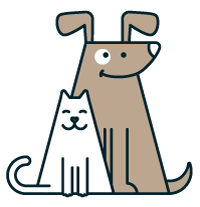 Website Derrydale Animal Hospital
Small Animal & Exotic Care Practice
We're looking for an RVT, either F/T or P/T to join our friendly team!
We know that working at a Veterinary Practice is busy and can be stressful, especially during this on-going pandemic.  To help our staff cope,  we strive for excellent work-life balance. We have no weekends or on call work and our schedule is always a 3 or 4 day work week.
We have an Employee Benefits program, CE, uniform allowance,  staff discounts and paid sick days.  Our staff is positive, supportive and respectful.  We are a 2 veterinarian clinic and we provide care for small animals and exotic pets.  This is your chance to increase your knowledge and skill in caring for birds, rabbits, guinea pigs, reptiles and more!
Our RVT's main role is working with our doctors in appointments and/or surgical procedures with occasional help at our front desk.  As with most clinics, we are still operating by curb-side care and have instituted all required measures to keep our staff and clients safe.
Our location is right on Hwy 10 and easily accessed from all major routes.
We welcome applicants with experience and newly graduated.
Interested applicants please email Tracy Smith, Practice Manager at derrydalemanager@gmail.com
We hope to hear from you about this great opportunity!