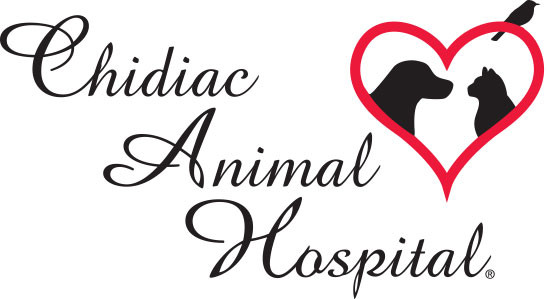 Chidiac Animal Hospital
Position: Practice Manager
Hospital: Chidiac Animal Hospital
Location:  Gravenhurst, Ontario
Job Type: Full-time Employment
Pets, People, & Positivity! Are you passionate about providing unparalleled high-quality care for pets? Do you want to practice progressive medicine with a team of people who understand the power of positivity? Live your passion! Join us today!
Are you a forward-thinking, relationship-driven professional with a passion for veterinary care? Are you ready to embrace change, foster growth and take the reins as a mentor to a dedicated team while having the support and guidance to learn on the way? If so, we have an exciting opportunity that blends your expertise in management with your love for animals.
Chidiac Animal Hospital in Gravenhurst is looking for you.
Our team is ready to welcome someone that appreciates the benefits of a collaborative and welcoming work environment. Our mission is to provide the best possible medical, surgical, and preventative care. Together, we can keep the promises we make to our clients and their pets. Prioritize unparalleled patient care, and join a team of like-minded professionals. If you're searching for an inclusive environment and want to make an impact in a pet-loving community, search no further! Secure the work-life balance you've been searching for and enjoy all the amazing activities Muskoka has to offer.
Key Duties & Responsibilities
Provide onsite leadership and oversight of the veterinary health care team in order to maximize overall business performance of the hospital
Lead the continuous improvement of the quality of customer service and medical care
Ensure smooth communication throughout a client's visit. Work alongside the Medical Director to resolve client concerns
Oversee that all client communication such as welcome letters, sympathy cards, and newsletters are sent in accordance with Hospital protocols & approved timelines
Implement team scripting, in-Hospital marketing, and social media content to help capture new clients, bond current clients, increase referrals, and generate community goodwill
Meet client needs for timely veterinary care. Tracks new clients/patients, frequency of visits, and achieves predetermined goals for appointment and surgery fill rates
Ensure team has sufficient and appropriate resources to deliver exceptional patient care.
Understand and help manage the financial drivers of the hospital
Ensure Cost of Sales as a percent of revenue is in line with budget. Maintain reasonable levels of inventory and put plans of action in place to eliminate bulk ordering and expired goods
Work with Regional Manager and Medical Director to review a specific operating budget and hospital business plan
Work with Regional Manager and Medical Director to prioritize equipment and facility needs. Assist with sourcing and purchasing as needed
Prepare financial, bookkeeping, and accounting reports
Keep financial records and establish, maintain and balance various accounts using manual and computerized bookkeeping systems
Follow and adhere to the monthly schedule authorization and predict staffing needs. Verify that the financial health of the Hospital supports planned new hires
Act as a positive role model, using a collaborative approach and assuming positive intent. Set others up for success and foster open, proactive, and cooperative relationships
Collaborate with Regional Manager and Medical Director to recruit, mentor and retain a team with an emphasis on accountability, high morale, collegiality, effective teamwork and high moral standards
Monitor and discuss the Key Performance Indicators for hospital and team member performance with Regional Manager and Medical Director and implement an action plan where necessary
Meet expectations and timelines determined by Regional Manager in relation to hospital initiatives. Hold the team accountable on job responsibilities and deliverables
Review feedback with Regional Manager from data management and reporting platforms. Implement actionable strategies to elevate patient care and capture revenue in areas such as bonding rates, reminders and forward booking
Ensure that fee schedules are current, revenue category budgets are achieved, and shorts are investigated.  Monitor fee capture and discounting to ensure reasonable and appropriate value
Consistently uses the resources available (Vet Success, PIMS, ALLYDVM etc.) to analyze and make effective actionable decisions that impact operations including, but not limited to, asset purchases, new hires, rate changes, and conflict resolution
Work with Home Office to ensure that all voluntary and mandatory controls, standards, requirements, rules & regulations are followed & any training needed is conducted (Employment Standards, CVO, AAHA, WHMIS, OHS, Xray etc)
Ensures the hospital team is able to succeed in their duties by providing coaching, development, training, mentorship and education as required
When Reception coverage is needed: the Practice Manager will assist with clerical and reception duties, client and in-patient intake and discharge duties, schedules, appointments, answers questions, and maintains front office and exam room flow.
Education
A minimum of two years of experience providing onsite leadership and oversight of a veterinary or medical health care team is preferred
Education and training in business administration preferred
In-depth understanding of Human Resources and proven experience leading and innovating practices preferred
A vision to foster an inclusive, employee-centric culture
Experience developing strategic and multi-year business plans, resource forecasts, and in managing operational budgets
Experience with coaching, conflict resolution, and performance management
Proven ability to build and nurture relationships at all levels
Ability to influence and communicate in a clear and effective manner
An approach that is progressive, strategic, humble, and achievement oriented
Exemplary oral and written communication skills
Total Compensation – we will support your personal, financial, and professional growth through:
A Competitive Wage Rate
A Comprehensive Health Benefits Package (Medical, Dental, & Vision premiums paid by clinic)
Professional Services Coverage (chiropractor, massage therapist, physiotherapist, acupuncturist and more)
Enhanced Mental Health Practitioner Coverage
P3 Pawsitive Health & Lifestyle Spending Account
Unlimited Continuing Education (CE) funds for advanced professional development plus three days of paid leave to attend CE
Employee Assistance Program
Paid Licensing & Membership Dues
Paid Vacation Time
Paid Sick & Personal Emergency Days
Generous Veterinary Discounts (75% off services for your own pets, and an extended family and friends discount)
Clothing Allowance
Eligibility for EBITDA-based Performance Bonus
If you are looking for a progressive environment where each individual is heard, valued, and recognized for their unique contributions, we'd love to talk.
Contact Information: Text or call Aysha at 289-707-4235 to arrange an introductory conversation to learn more. Submit your CV to jobs@p3vetpartners.ca
P3 was founded to connect the resources and capabilities of a large company and the personality and flexibility of an independently owned hospital. Our mission is to empower veterinary teams to live their passion and focus on unparalleled care for pets and the people who love them.
We are an equal opportunity employer and are committed to providing a respectful, inclusive, and diverse workplace.