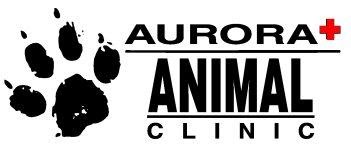 Website vetstrategy Aurora Animal Clinic
You were made to save animals. We take care of the rest.
Registered Veterinary Technician required for our busy and progressive small animal clinic! Aurora Animal Clinic is looking for an enthusiastic and motivated team member with a good sense of humor!
We have 4 veterinarians and 14 team members. We are a large, open concept, very well-equipped, bright and modern AAHA accredited clinic in Aurora, ON!
Position duties include, but are not restricted to, in house lab tests such as urinalysis, CBC's, cytology, as well as animal nursing, radiology, dentistry (we have our own private dental suite), assisting with and monitoring surgeries, ultrasonography, practicing Fear Free techniques, answering phones and client education. Use your technical skills to their fullest! Avimark and computer skills are an asset. New Grads are welcome to apply! $1000 SIGNING BONUS OFFERED!
About the Role
As our ideal candidate you will have:
VT  Diploma (New grads welcome!)
Be a member in standing with the OAVT
Passion for what you do every day! Enthusiasm, energy and a positive attitude
A strong desire to educate and build solid relationships with clients
Solid communication skills
About Us
The Aurora Animal Clinic is part of the VetStrategy group of clinics.  A career with VetStrategy is anything but ordinary. Our work is something we're truly excited about. Every day, we  make an impact in the lives of others with veterinary care backed by a team of professionals who love what they do.
From Vancouver Island to Newfoundland, we have opportunities across Canada to fuel your passion. The possibilities are endless for you to do the most meaningful work of your career. Let us help you find your perfect role.
There are jobs and then there's us. This is your moment to do the kind of work you find meaningful. Grab the opportunity to challenge yourself, push boundaries and learn new skills. Surround yourself with peers who will inspire you, and be inspired by you, to shape the future of veterinary care.
You'll be part of a team that supports professional development and you'll be provided with opportunities to grow throughout your career.
What We Offer
Friendly and supportive work environment
Continuing education allowance
$1000 SIGNING BONUS!! 
Comprehensive benefit plan
Competitive compensation
Access to Animal Care Technology online training
Access to medical webinar events throughout the year by leading specialists
Opportunity to advance in your career
Commitment to the community and to helping pets in need through the Oscar Fund activities
Competitive medical and pet supply discounts
Uniform allowance
Paid sick days
We look forward to hearing from you!
 
Please forward your resume and cover letter to rvts@vetstrategy.com