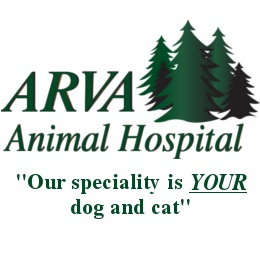 Website Arva Animal Hospital
Progressive Veterinary Medicine Meets Countryside Charm!
Progressive veterinary medicine meets countryside charm!
ARVA ANIMAL HOSPITAL, two minutes north of London, is seeking a part time RVT to join our growing practice. We are located in an idyllic setting, sharing property with a horse stable, and are surrounded by wide open space.
The successful candidate will be joining our team of two technicians, who combined, have 30 years experience and have spent our entire careers here.
Why have we stayed? That's easy. First and foremost, we are valued and respected as important team members. This practice believes in collaboration and solving challenges together. We are paid competitive wages, get CE, have a health spending program, and receive a generous staff pet discount. Our many diagnostic tools include ultrasound, digital radiography, and dental radiography.
If this sounds appealing, keep reading!
Our wish list for this position is someone who is friendly, can communicate clearly, and has critical thinking and problem-solving skills. New grad? Look no further. We are happy to mentor you and assist you in your new career to achieve these goals.
There will be half-day and full-day shifts including Saturday mornings, with approximately 20-30 hours/week. You will have Sundays and Mondays off.
We look forward to hearing from you.
Contact us at: arvaanimalhospital@hotmail.com or 519-660-8048.