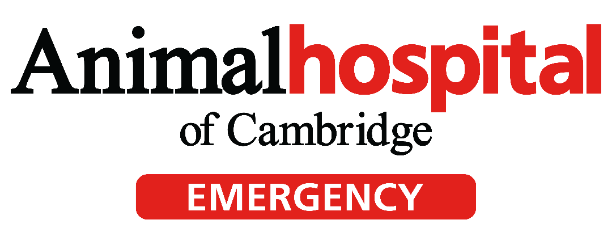 Website Animal Hospital of Cambridge
You were made to save animals. We take care of the rest.
Emergencies AND Routine Care! Amazing Hospital Culture and Co-Workers! Mentorship! Family-like Atmosphere! Utilize your Skills to the Fullest!
Does this sound like something you want to be a part of? The Animal Hospital of Cambridge is currently looking for a dynamic RVT to join our growing team and would love to hear from you!
Who We Are
Animal Hospital of Cambridge is a small animal hospital with AAHA accreditation located in Cambridge, Ontario. We are a full service hospital that provides Routine Preventative Care as well as Daytime Emergency & Critical Care Services 7 days a week. We have been providing excellent patient care since 2004, and in 2018 we were able to build a much larger and modern facility to serve our growing client base. We see a wide variety of medical, emergency and surgical cases including orthopedic and soft tissue surgery with our Board Certified Surgeon. We believe in empowering our RVTs to utilize all of their skills and to never stop learning. Our ideal candidate will enjoy a fun, supportive and dedicated team of professionals with plenty of mentorship available. Every day is an opportunity to learn something new!
About the role
As our ideal candidate you will be:
-An RVT in good standing with Diploma, or eligible to register for the VTNE
-Passion for what you do every day! Enthusiasm, energy and a positive attitude
-A strong desire to educate and build solid relationships with clients and staff
-Ability to prioritize tasks, triage patients and problem solve independently and as part of a team
-Ability to adapt to changing situations and work in a fast-paced environment
About Us
Animal Hospital of Cambridge continues to offer a family-like atmosphere and is part of the VetStrategy group of clinics. VetStrategy is a 100% Canadian owned and operated group of veterinary clinics with locations throughout Canada. We believe that veterinary clinics are an integral part of the community they serve and as such we put a large focus on community-based activities and initiatives.
WHAT WE OFFER
-Friendly and supportive work environment
-Continuing education allowance
-Comprehensive benefit plan
-Competitive compensation based on experience
-Access to Animal Care Technology online training
-Access to medical webinar events throughout the year by leading specialists
-Opportunity to advance in your career
-Commitment to the community and to helping pets in need through the Oscar Fund activities
-Competitive medical and pet supply discounts
Please send resume to: resumesforme@hotmail.com Attn: Stacey Ortwein, Practice Manager
We look forward to hearing from you!