Contract
Full Time
Part Time
$22-26 CAD / Hour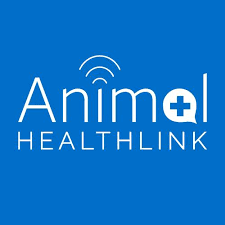 Website Animal HealthLink
ER Registered Veterinary Technician Operator – August 22, 2022
We are currently hiring for FT and PT permanent Remote ER Registered Veterinary Technician Operators.
Are you a dynamic and outgoing Registered Veterinary Technician seeking a different yet challenging work environment that will have you using your strong communication skills, broad based nursing knowledge and diverse work experience all FROM HOME? Are you an active listener and effective problem solver who can ask relevant questions using your analytical and critical thinking skills to determine the best care for your patient? Then you've found your fit with Animal HealthLink.
As an integral member of Animal HealthLink, the ER Registered Veterinary Technician Operator is responsible for providing telephone triage to ER veterinary practices throughout Canada and the USA. With the support of standardized algorithms, you will triage patients who present with varied and often complex issues and/or problems. In your role, you will utilize nursing processes through critical thinking, problem solving and decision making and advocate on behalf of patients. Using your strong clinical nursing and assessment skills, you will provide high quality and accurate health advice.
We are currently hiring for casual, part-time, and full-time positions with flexible scheduling options. Permanent positions include a generous benefits package, 3 weeks paid time off, and future opportunities for advancement into leadership positions.
Required Qualifications:
• Active Registered Veterinary Technician.
Preferred Qualifications:
• Preferred minimum of two (2) years recent clinical ER experience, including experience in clinical areas that require high levels of independent assessment, client interaction, and triage skills
• Recent experience working with diverse species and clinical conditions.
• Background in a large referral centre
• Communications training
Skills:
• Comfortable working within multiple computer-based platforms
• Relaying medical information to the DVM
• High level of organization and focus on task at hand
• Ability to communicate effectively with clients experiencing mentally strenuous situations
Other Requirements:
• Strong internet connection
• PC or laptop
• Available to work weekends and overnights
Compensation:
• Offering $22-26 per hour based on experience, credentials, and availability
• 100% of Health and Dental benefits paid for by Animal HealthLink
• Provincial registration dues for permanent employees
• CE allowance starting at $500/yr for permanent employees
• Vacation starting at 3 weeks for permanent employees
**We don't have a uniform allowance, but that's because our official AHL uniform is sweatpants/PJs with your pet in your lap.**
Please submit your resume and cover letter on our website at https://www.animalhealthlink.ca/careers or to Crystal Chaput, ER Registered Veterinary Technician Supervisor at careers@animalhealthlink.ca